Oh, yeah - and it's also a great time-waster if you are new to working from home or need to get time away from a Google Classroom!
So we've prepared this handy-dandy Q and A to ascertain what design style you should be rocking in your home. This is the perfect tool if you're not entirely sure what you want to do with your up-coming reno. It's also great if you're struggling to nail down exactly how you want to overhaul that tricky space that's got you stumped.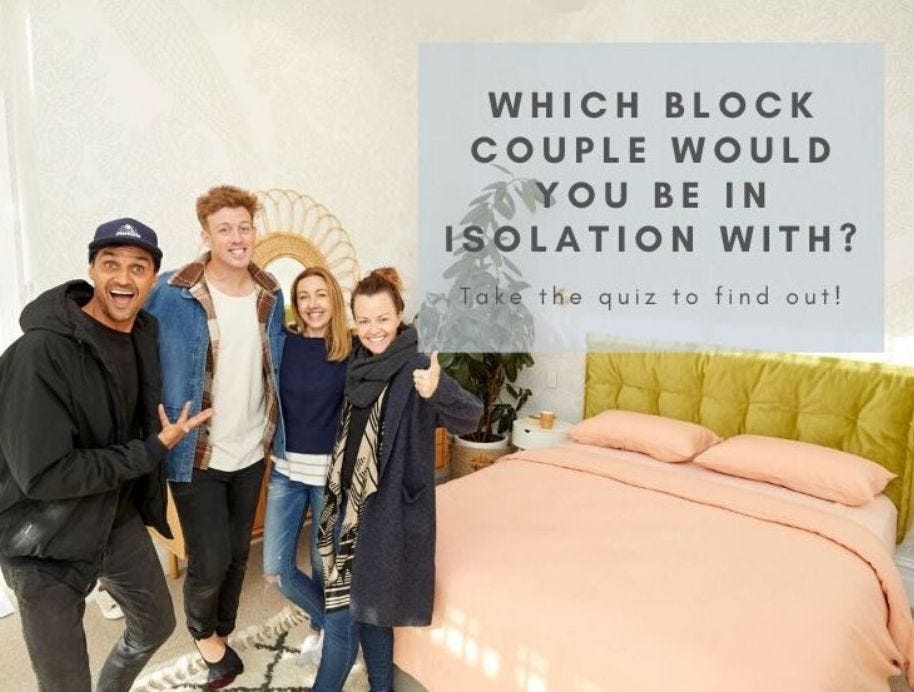 Take this fun quiz to find out who is your ideal Block couple to isolate with! Who is it going to be?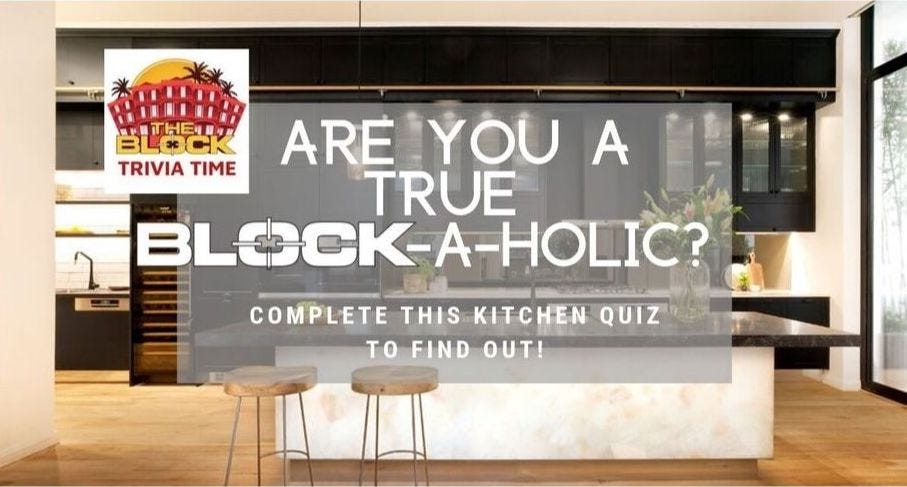 Are you a true Block-a-holic? Take this quick Block kitchen quiz to find out if you are truly in the know.



There is a Block couple for everyone!