We take a look back at some of the best reactions on Scotty's auction couch over the past Block seasons
Auctions are full of crazy emotions, right? Let alone having a camera in your face for TV and the extra pressure of and finding out if your 3 months hard renovation slog has paid off. On the back of the fabulous auction results on the weekend take a look back at some of our favourites faces and reactions from over the years...
We kick it off with 2019 Block winners Tess and husband Luke who stunned the bookmakers and themselves by making the most money over the reserve and taking home an extra $100,000, delivering them a massive total of $730,000.



Jesse and Mel didn't hold back showing their excitement selling their Oslo home giving them $388,000 profit.



Matt and El'ise can't hide their excitement as the number kept growing higher eventually selling for $3.450 million winning them a crazy $460,000 profit.
Darren and Deanne won The Block Triple Threat in 2015 winning the highest total EVER for Block contestants a whopping $935,000!



Look at those faces! The Elsternwick auctions were intense with Josh & Elyse taking out the win with a massive $547,000 profit.



Find out what Geelong's favourite school-teacher renovators have been up to since their time on The Soap Factory HERE



We loved Courtney's face during the 2018 Gatwick auction where the previous owners, twin sisters Yvette and Rose scooped up Hans and Courtney's apartment.



Sasha and Julia came second in 2016 netting a cool $660,000 in profit.



Kerrie and Spence along with Norm and Jess struggled to hide their nerves but it all ended in smiles selling their Gatwick apartments and walking away from The Block in 2018 with a bag of tax-free prize money.



This loveable brother and sister duo Luke and Ebony had an emotional ride during the Blocktagon auctions in 2015.



Exhale Deb! What a result for 2019 Block favourites Deb and Andy. Find out the story behind this incredible artwork HERE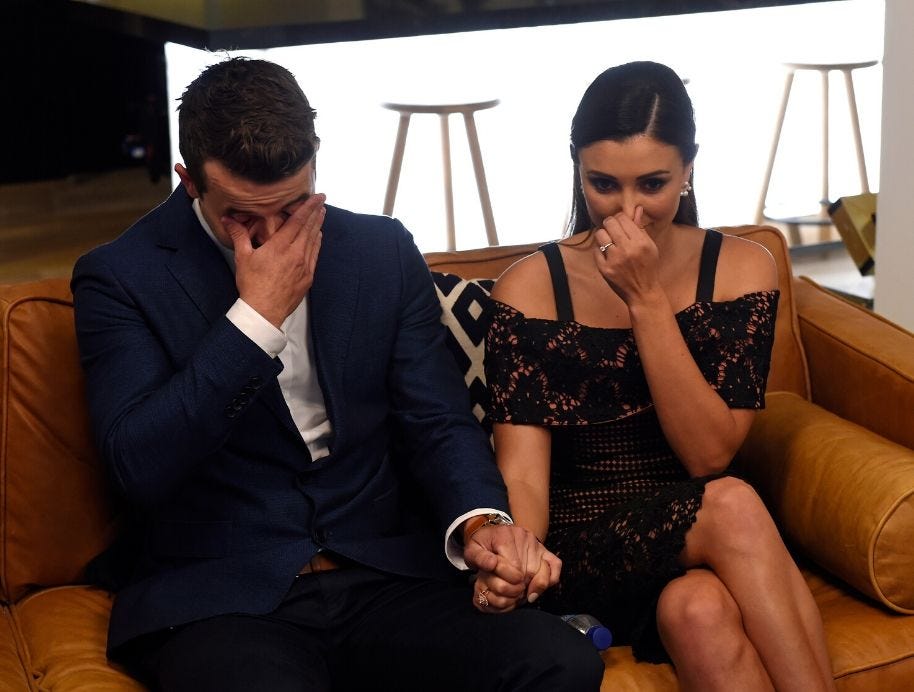 Will and Karlie can't quite comprehend taking out The Block and winning a HUGE $815,000 in 2016.



Sara and Hayden were in shock taking out the win in 2019 selling their art-deco Gatwick apartment making them $645,000.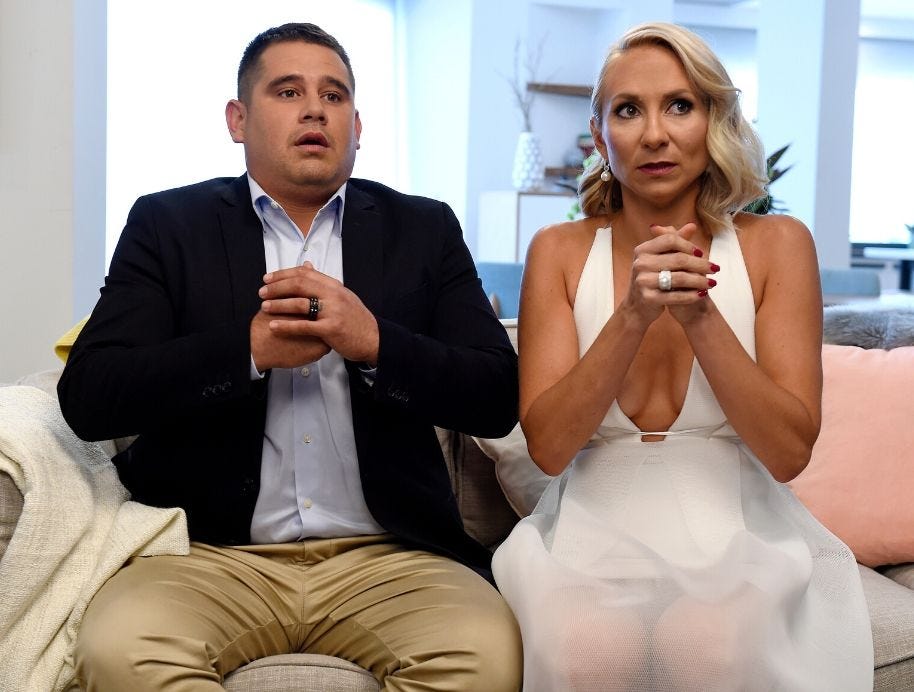 Caro and Kingi's apartment was auctioned netting them a lifechanging profit of $405,000 in 2015.

PREVIOUS BLOCK WINNERS
2003 - BONDI – Adam & Fiona, $256,000
2004 - MANLY – Jamie & Andrew, $178,000
2010 - VAUCLUSE – John & Neisha, $305,000
2011 - RICHMOND – Polly & Waz, $115,000
2012 - SOUTH MELBOURNE – Brad & Lara, $606,000
2013 - ALL STARS (BONDI) – Phil & Amity, $395,000
2013 - SKY HIGH (SOUTH MELBOURNE) – Alisa & Lysandra, $395,000
2014 - FANS v FAVES (ALBERT PARK) – Steve & Chantelle, $736,000
2014 - GLASSHOUSE (PRAHRAN) – Shannon & Simon, $435,000
2015 - TRIPLE THREAT (SOUTH YARRA) – Darren & Deanne, $935,000
2015 - THE BLOCKTAGON (SOUTH YARRA) – Dean & Shay, $755,000
2016 - THE BLOCK 2016 (PORT MELBOURNE) – Will & Karlie, $815,000
2017 – THE BLOCK 2017 (ELSTERNWICK) – Josh & Elyse, $547,000
2018 - THE BLOCK GATWICK (ST KILDA) – Hayden & Sara, $645,000
2019 - THE BLOCK OSLO (ST KILDA) - Tess & Luke, $730,000

For all the 2019 Block auction highlights CLICK HERE

Did you like this blog? Subscribe to our newsletter to be the first to receive news from The Block! Subscribe now to receive $20 off your next order