It is clear that long, draping curtains are really popular at the moment.
Not only are they great functionally, for privacy and light control, but they can look beautiful: the soft gathered lines that are created by the fall of the curtains help to form a calm and luxurious look. The sheer Organza curtains, in particular, evoke a feeling of elegance as light is softened through the thin woven fabric.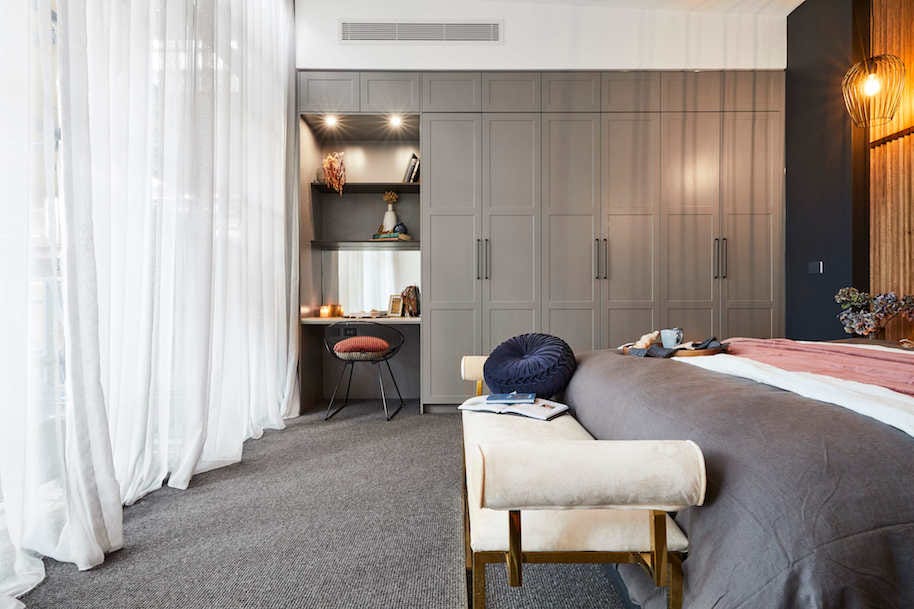 Tess and Luke wowed the judges with this beautiful guest bedroom.
To achieve the calm and simple yet luxurious look past Block contestants Kyal and Kara have a few tips to follow in regards to dressing your windows:
Firstly, curtains should always touch the floor: the length of the folds and the gathered folds along the floor embody the idea of luxury.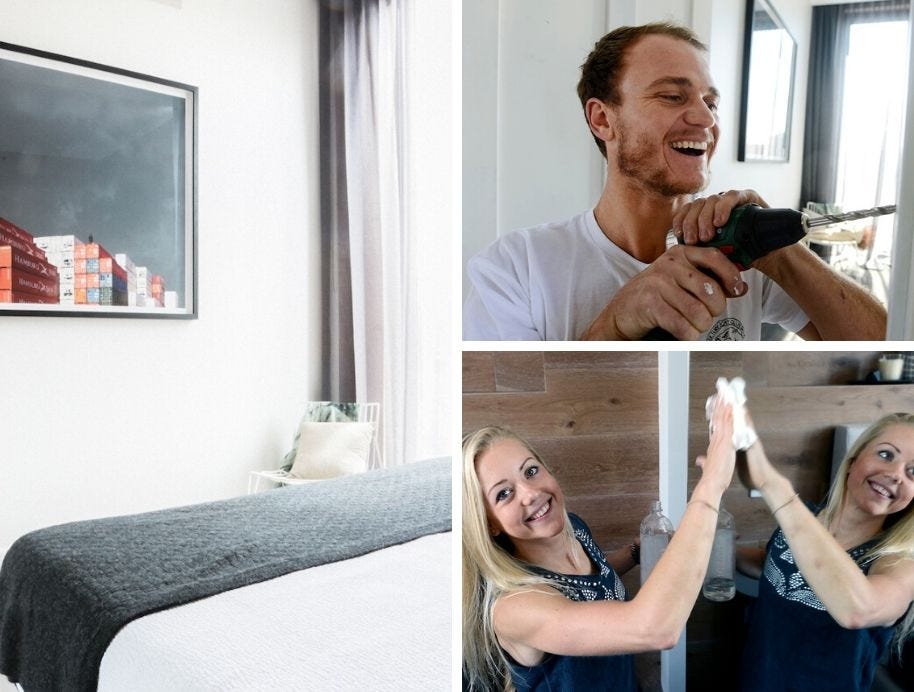 The combination of the soft, blue-grey sheer curtains, the natural timber feature walls and the fairly monochromatic colour scheme with orange accents in Kyal and Kara's bedroom, created the perfect space of relaxation, sophistication and modern style.

Secondly, when designing or buying curtains; always ensure that they are significantly wider than the window in order to ensure that when it is closed, the curtain still looks elegant through soft waves in the fabric.
Thirdly, if you need curtains that block out the light completely, go for multiple layers. During the day you can open the thick block-out curtains and leave sheer curtains closed to allow a diffused light to enter the room.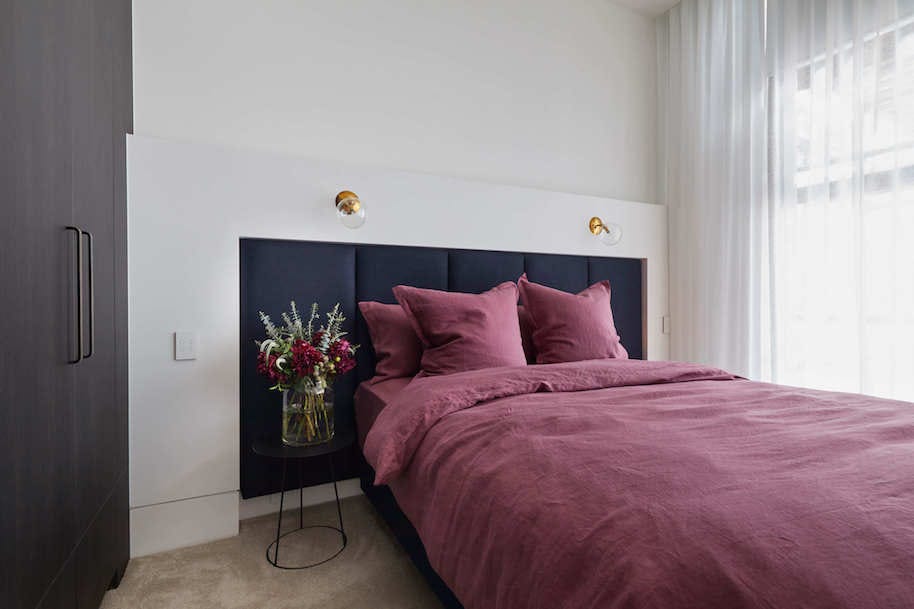 Jesse and Mel joined forces with Darren and Dea to create this soft and subtle guest bedroom.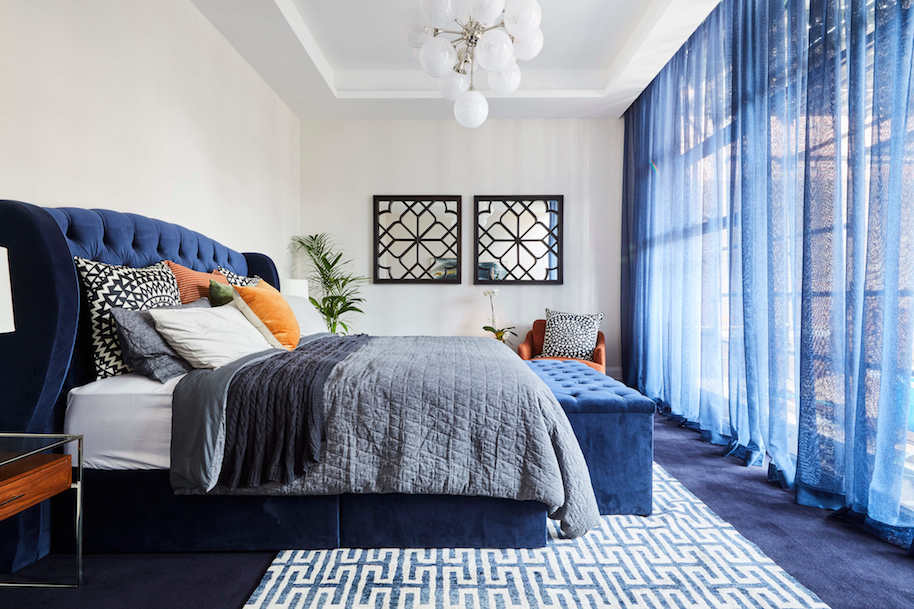 Mitch and Mark added a bold touch to their Master bedroom by using navy sheers to complete this space.

For more bedroom inspiration shop HERE

Did you like this blog? Subscribe to our newsletter to be the first to receive news from The Block! Subscribe now to receive $20 off your next order