Room Reveal Two: Bathroom and Terrace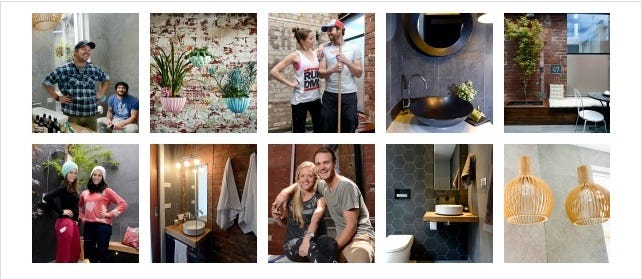 Could one of the couples PLEASE come and makeover our bathroom? The Block Shop gets to look at amazing products all day long but we wouldn't mind using them too!
This week we've added some incredible new products including all important bathroom hardware from Reece and some gorgeous decorative items like the industrial metal hangingplanter in Brad & Dale's outdoor shower room and the cute planters hanging in Alisa & Lysandra's terrace from Angus & Celeste.
Plus we've got the most glamorous towels by talented Melbourne designers Ziporah and all the products you need to keep clean with - the planet-friendly, human-friendly cleaning products from Planet Luxe.
Good job Blockheads… You've outdone yourselves this week and we can't wait to see what's next.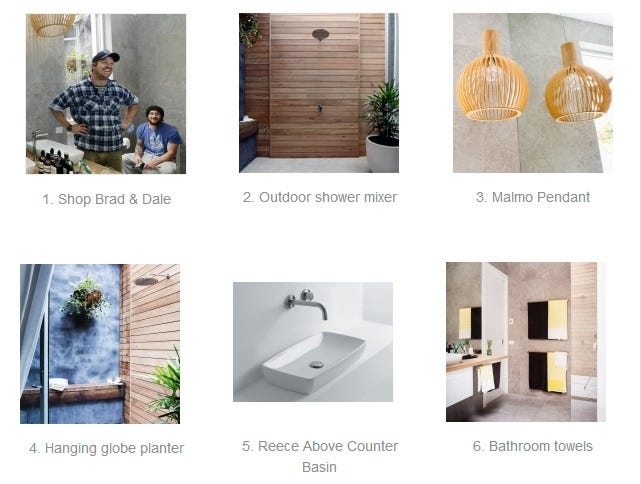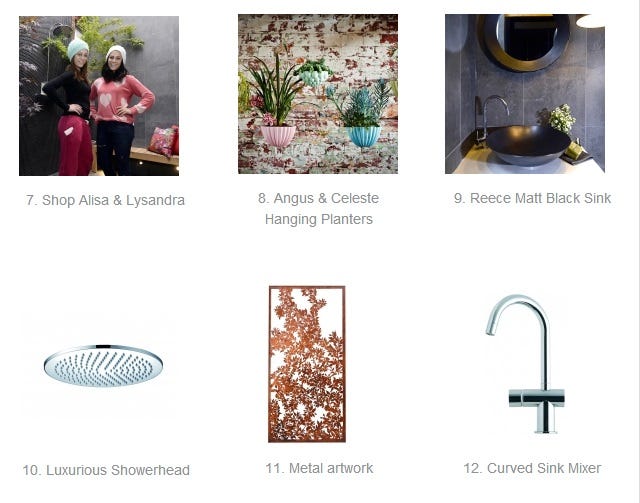 8. Angus & Celeste Hanging Planters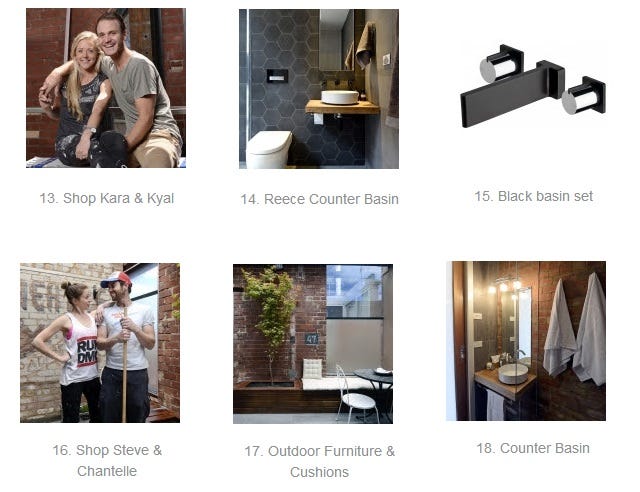 17, Outdoor furniture & Cushions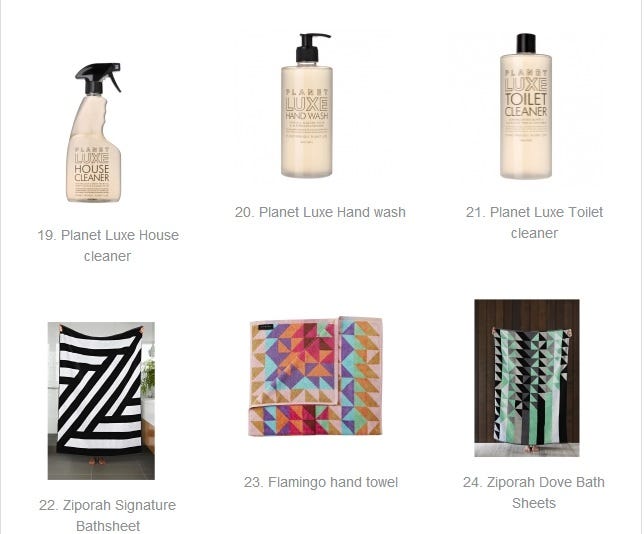 21. Planet Luxe Toilet cleaner
22. Ziphora Signature Bathsheet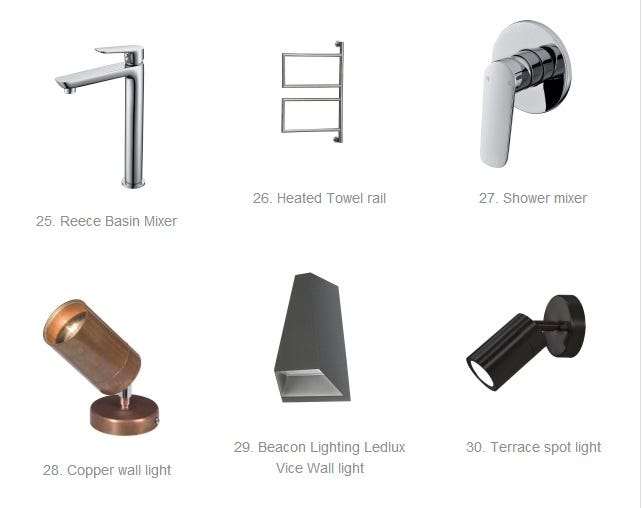 29. Beacon Lighting Ledlux Vice Wall light