The new owners of Ronnie and Georgia's Block house have opted to change the paint job from black, to light grey. And we're guessing the feisty WA duo have something to say about it!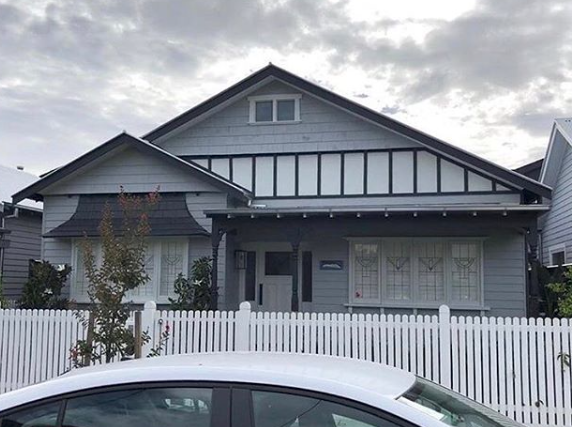 Photo courtesy Instagram: @myneighbours_theblock2017


They were never going to do things by the book. So it was hardly surprising when last year's super-stylish renegade renovators, Ronnie and Georgia, opted to paint their house a dark grey/black for their final outdoor reveal.
But just a few months on, the home's new owners, who picked up the property for a cool $2,781,000 back at the auctions in October, have opted for something much safer - a muted grey/white.
So what of the feisty WA renovators, Ronnie and Georgia? What do they think of the change?
Contrary to what you might think, they're totally OK with it.
"Thanks to everyone who's been tagging us in the @theblockinatorblog recent post, we love seeing your comments," Georgia wrote on her Instagram page back in February.
"We're obviously partial to the darker colours, a very purposeful design choice that not only divided the judges but it would seem the public too!
"[But] Here's the thing peeps, different strokes for different folks. Imagine how boring life would be if we all loved the same things?"
Fans, however, haven't been quite so laid-back, most saying they much preferred the couple's original design choice. Many have also pointed out that it now looks much more like Sticks and Wombat's finished home after the lick of paint.
But Ronnie and Georgia are unperturbed.
"What's most important here is that the new owners are loving their Block home," Georgia writes. "And if that means painting the front facade to suit their specific tastes, then so be it."
What do you guys reckon?