Married duo Ayden and Jess are our first Triple Threat Room Reveal winners, presenting a soulful bedroom brimming with character.
Did they come onto The Block with a plan? Well, not exactly…
"We were purely winging it," Ayden tells us.
"We kind of do our best work when we are," Jess adds. "It's good to have a plan, but it doesn't always work out on The Block! You can go in knowing exactly what you're going to do, but then, your tradie can't do that job, or you can't have that flooring in that amount of time.
"It's really hard to have a strict plan. We went into this week with a bit of an idea, but we knew we didn't have to stick to it because there are limitations."
As hectic as that makes their first actual week on The Block sound, after the stress of the Elimination, it was actually a little… cruisy?
"This week's been a bit of a holiday," Jess says with a laugh. "We didn't have to present anything in 24 hours."
"When Jess says, 'Holiday,' she means we had more than three or four hours' sleep every day," Ayden clarifies.
The judges praised the Queenslanders for their promising start to The Block: Triple Threat. Examining their room, it's clear they understand colour, texture, styling and the market – the keys to success in this competition.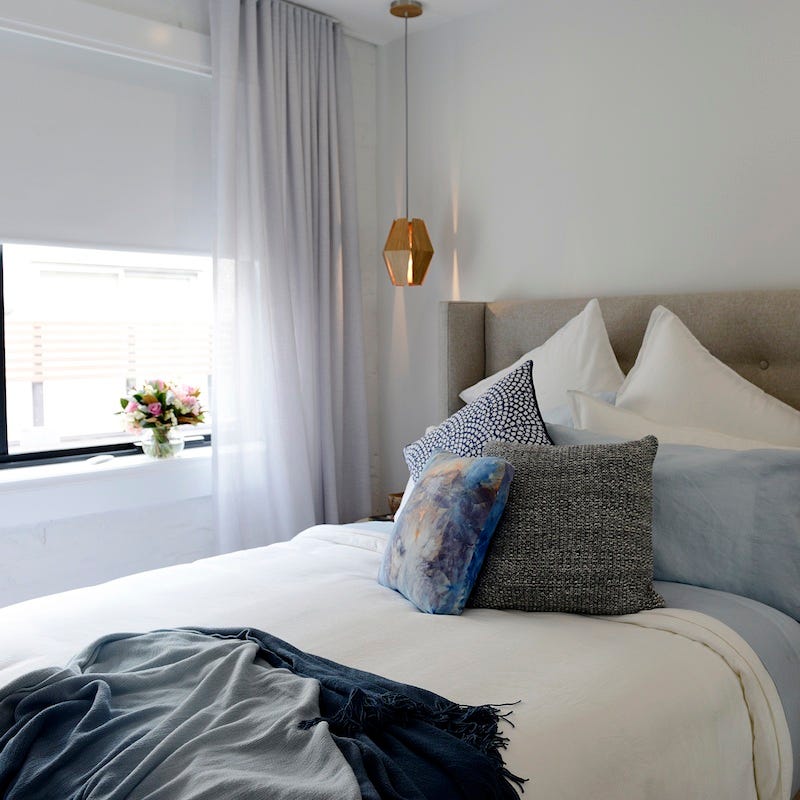 The judges singled out their exposed brick wall and floating bed, which happens to be Ayden's favourite part of the room.
"Because now we get to sleep in it!" he says.
Jess' favourite aspect of the room, the Ragnar pendant from Beacon Lighting, is now available here at The Block Shop.
It was a tight race. Only half a point separated Ayden and Jess from runners up, Charlotte and Josho, whose "light and bright" styling choices surprised the judges. We're currently offering shoppers the chance to replicate this look in their homes – Charlotte and Josho's featured Design By Mouse prints are currently on sale at a reduced price.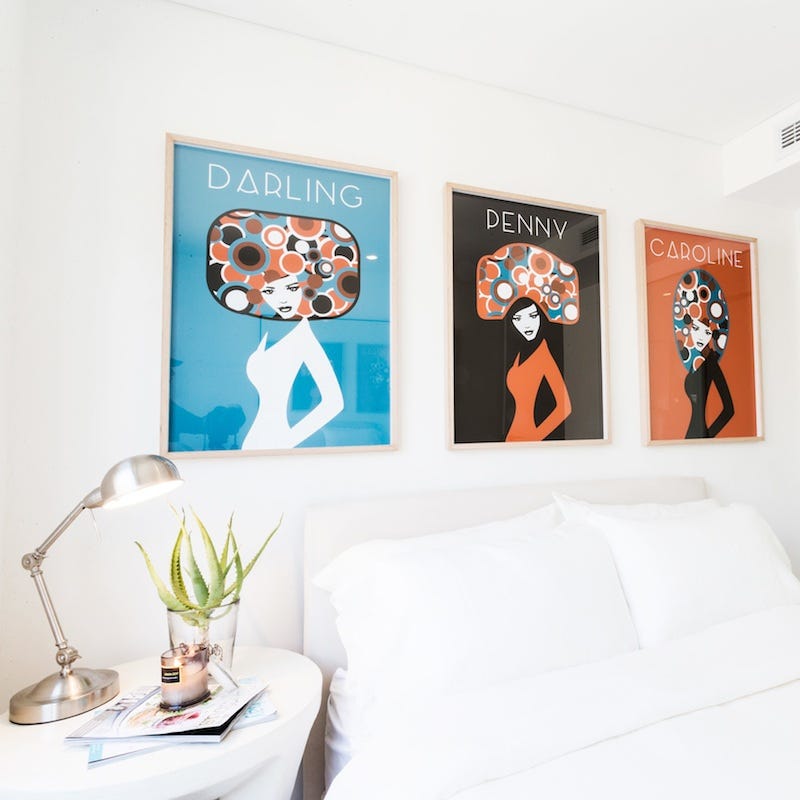 This season, in a Block first, three All Star couples battled it out for a chance to be a part of Triple Threat. While Darren and Dee's "seamless" room came out on top, each of the couples delivered something special. Bec and George delivered what the judges called an "experience", no doubt thanks to their striking artwork choice.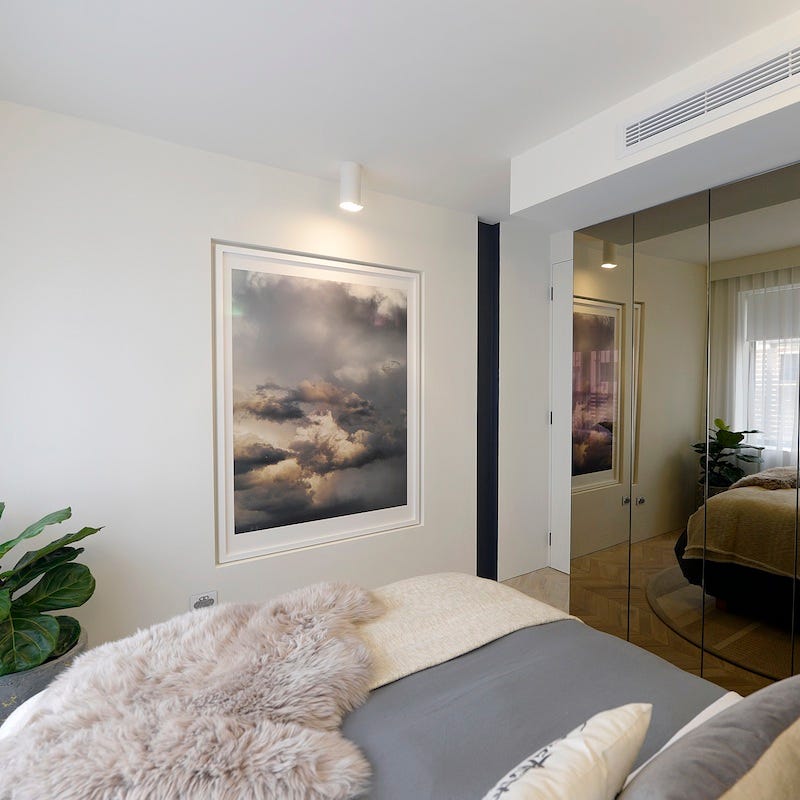 Matt and Kim's room was elegant and romantic, building mood with a selection of photographs.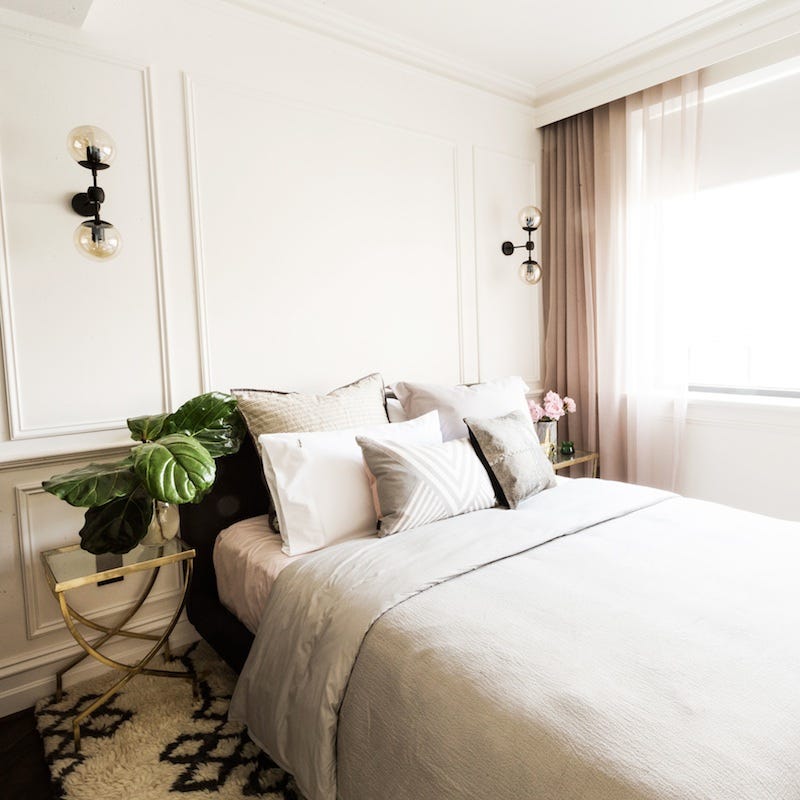 Darren and Dee now join our six newbie Blockheads on their ten-week journey to Auction Day. How will it all unfold? Last season, Simon and Shannon took out the first Room Reveal, and went on to win the Auction. Will the same happen to Ayden and Jess? Only time will tell!
Feeling inspired to redecorate your bedroom? Browse The Block Shop now for a selection of items from the first Triple Threat bedrooms, and recreate The Block in your home.