Ayden and Jess have done it again!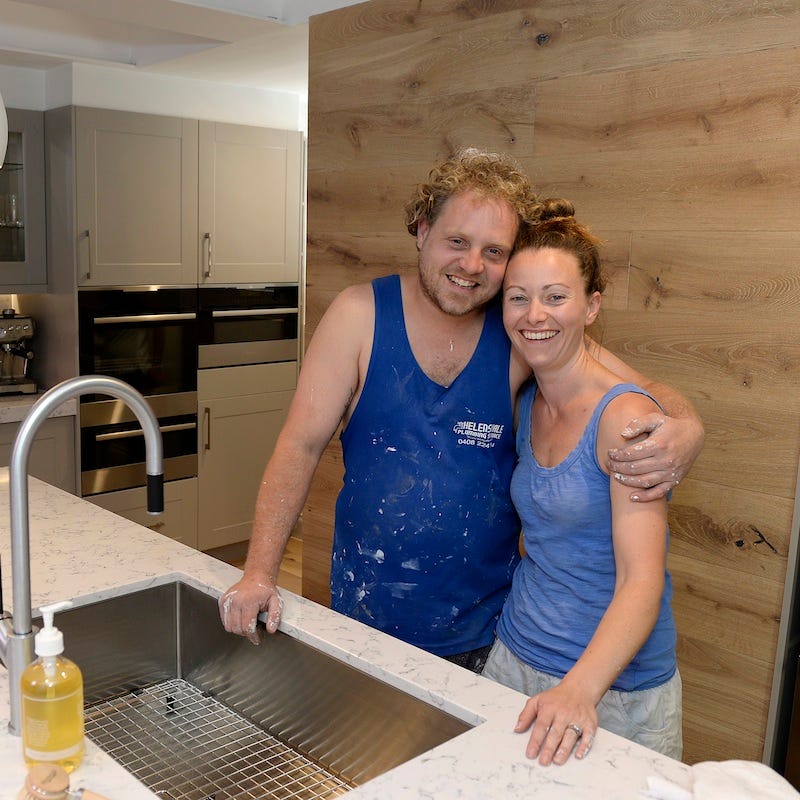 It's been a long time between Room Reveal wins for the married duo, who way back in Week One, presented a soulful bedroom brimming with character. They credited their Room Reveal success to "purely winging it".
This week, it's a different story.
"We had a clear idea of what we wanted when we planned our kitchen," Jess tells The Block Shop.
She and Ayden took a big risk this week, tinkering with The Block architect's layout, and flipping their kitchen and living areas. While the judges weren't completely sold on the idea of a smaller living area, it's hard to argue with what more space has allowed them to do with their kitchen.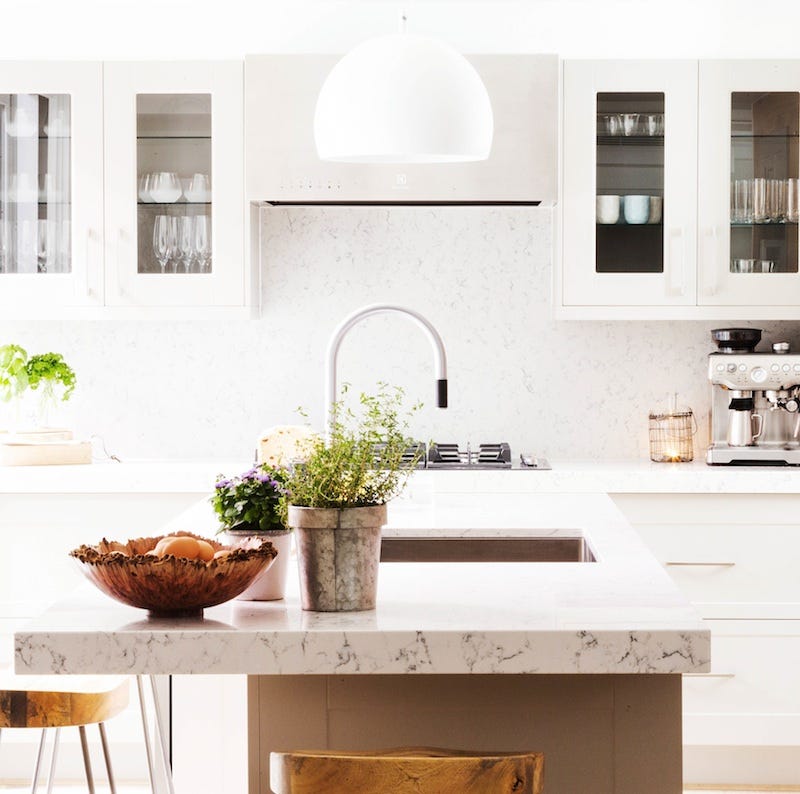 "We put the kitchen in the bigger space to allow us to incorporate a butler's area," Jess says. "There was a clear strategy."
A far-cry from "winging it", that's for sure.
According to judge Neale Whitaker, these days, life is lived in the kitchen – and what a kitchen to live it in! It's bursting with personality, and the enduring colour and bench top choices have lent the room a "luxe" Scandinavian feel that works really well for South Yarra.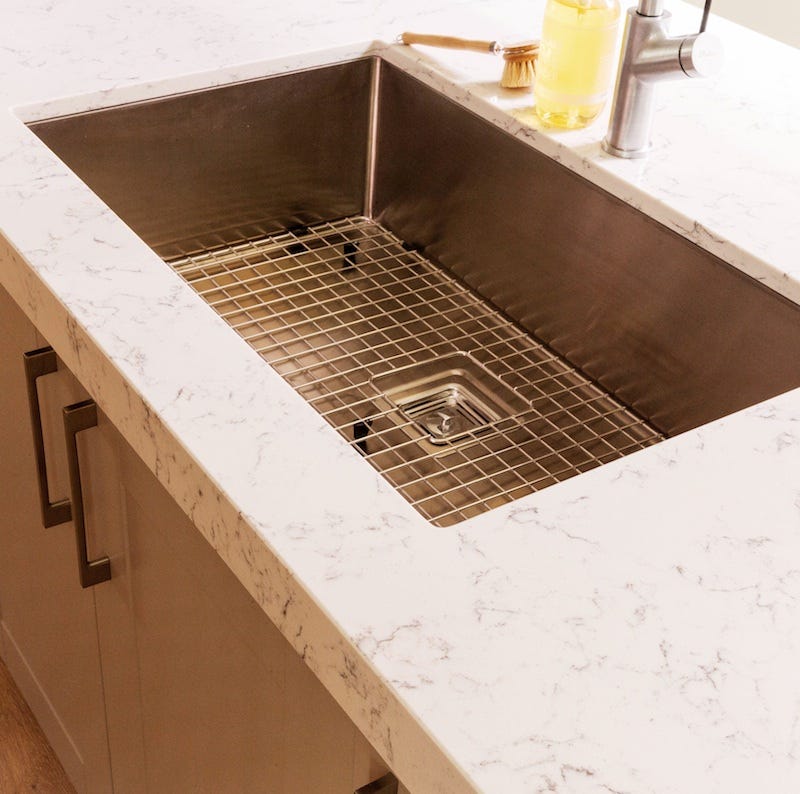 "I love our butler's pantry, I think it's really cool," Jess says.
And so did our judges. Well designed and perfectly styled, the butler's pantry and the kitchen it's a part of will help sell the apartment.
One of their most daring decisions this week was to clad one of the walls with timber, and the result is stunning.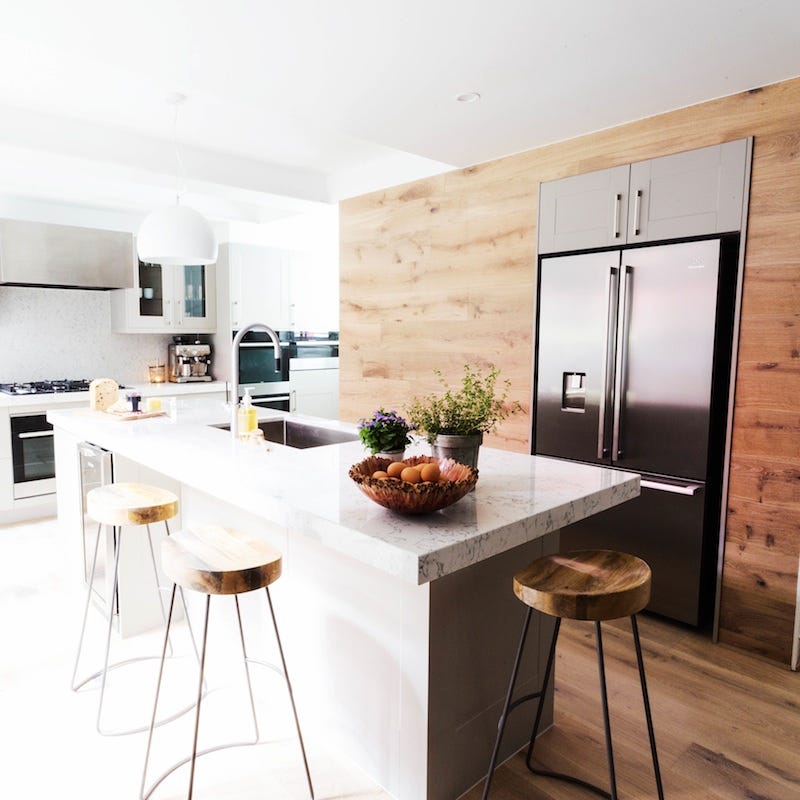 "We wanted to add some interest to the area," Jess confides. "If we hadn't done that, we would've ended up with a big, white wall."
As much as we love big ideas here at The Block Shop, we're also fans of simple solutions. Are you struggling with your own "big, white wall"? Don't be afraid to try an artwork.
For Ayden and Jess, the win is a "real confidence booster" in the lead up to the all-important Auction.
If their pendant lighting caught your eye, here's how you can emulate the look in your home.
Elsewhere on The Block, Charlotte and Josh's breakfast bar and stools helped their kitchen feel homely and practical.
Tim and Anastasia presented a luxury space (complete with gold candle) that just needed a tad more wow-factor (hint: artwork).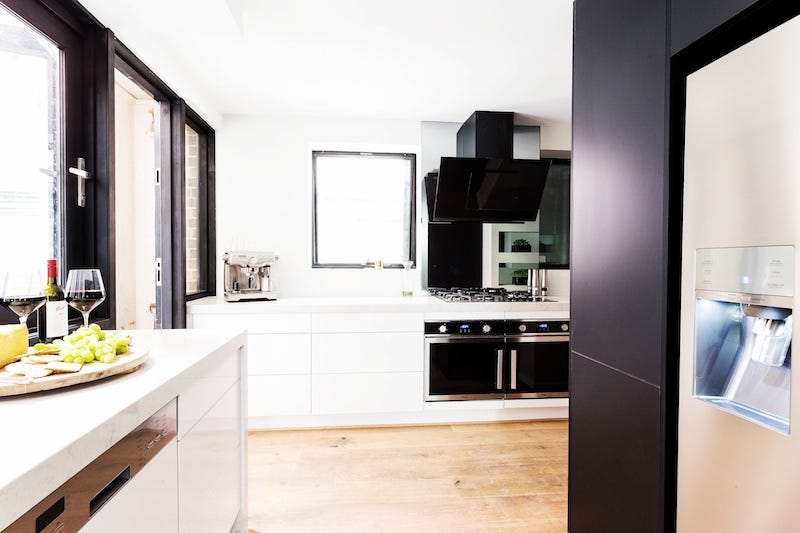 Darren and Dea presented a kitchen with real flashes of our All Stars' trademark brilliance – from their beautiful dome light to their lovely styling touches – but it wasn't enough to beat Ayden and Jess.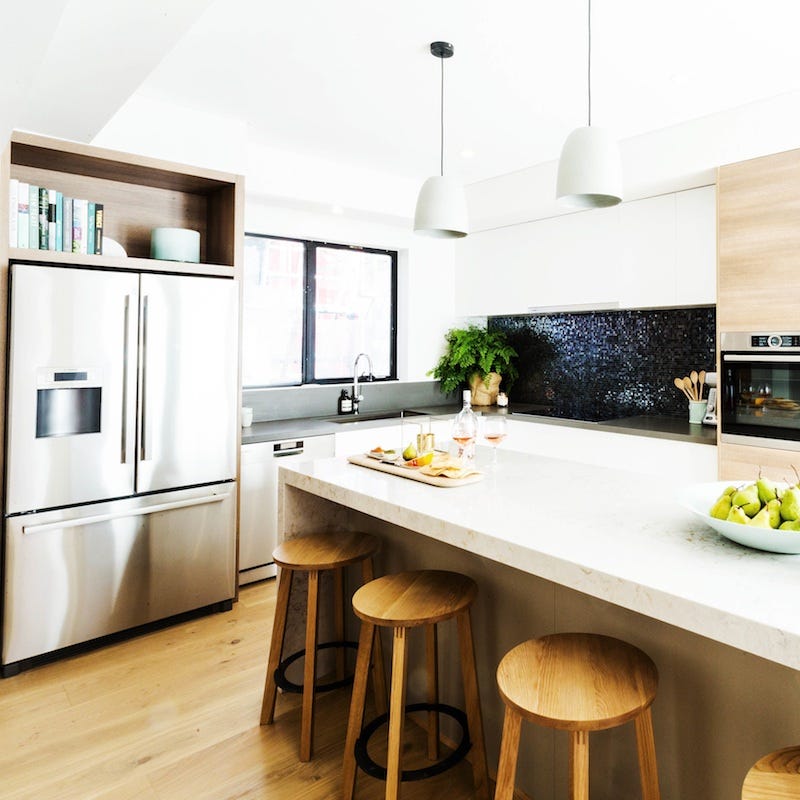 Add a little bit of colour and wow-factor to your kitchens with our Block Shop selections.