Ayden & Jess first appeared on our screens on The Block Triple Threat and then went on to back it up by taking out the first series of Reno Rumble. They quickly became one of our favourite couples to watch – what with Ayden's charming sense of humour and Jess's, well, patience!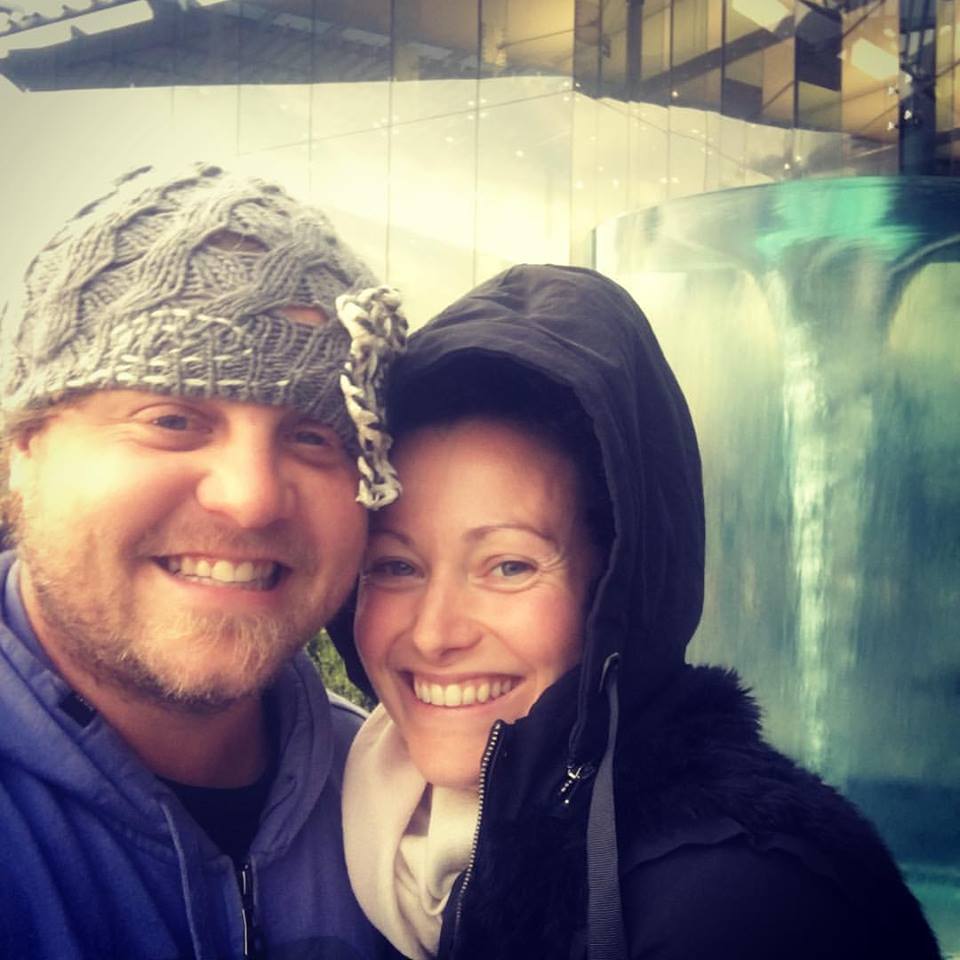 Here, we find out what they've been up to since their time in the spotlight.
What have you been up to since we last saw you? (Hopefully you took a nice, long holiday after all your hard work!)
We took an amazing 8-week holiday from the Gold Coast to Perth in our camper trailer. We got to spend some much-needed catch up time with our kids, Josie and Thomas. It was the best trip we have ever taken!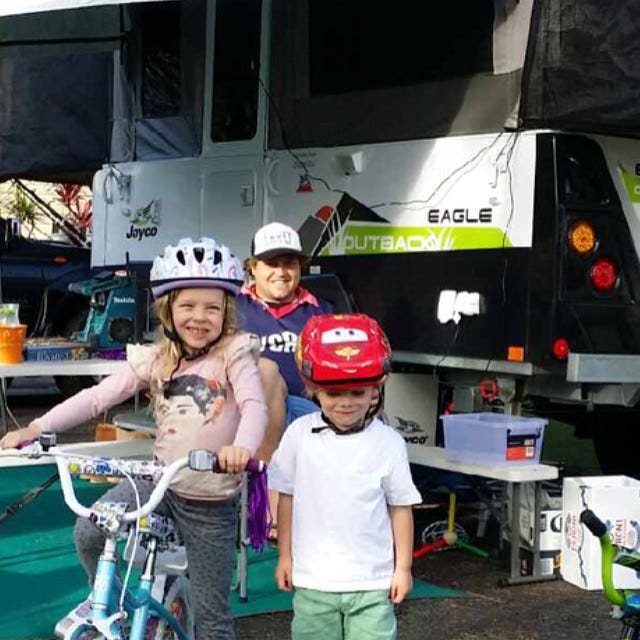 Jess: Since then, all of Ayden's focus has been on our home. Designing, approval, then building: we are happy to say by Easter this year we will be finished, fingers crossed.
I have also been busy working on our business, Banksia Gifts Australia, with my Mum and Dad.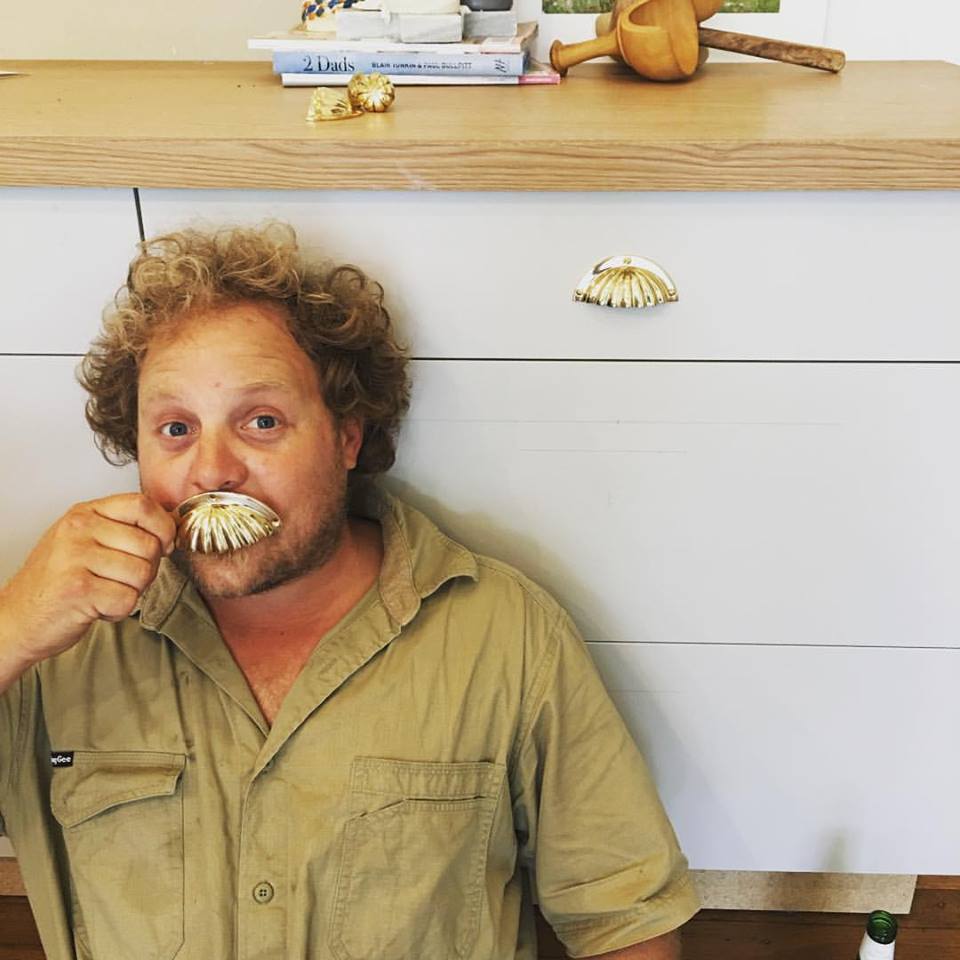 What are your best memories from when you were on The Block?
We loved Challenge Day! It was really good to get away from The Block for a day and meet new people and see new places.
Which of the rooms from your Block apartment did you love the most and why?
We really loved our dining room with the beautiful Mark Tuckey pendants and the dining table with the folded zincalume top.
What are your top 3 styling tips that you picked up whilst on The Block?
1. Go with your instinct!
2. Layer with texture and colour
3. Do your research
What was your favourite artwork that you chose for your Block apartment and why?
Jess: I loved the stunning Pongsak 'Muse' in our guest room from Tusk Gallery (she really wants one for our house!)
Do you still keep in touch with any of your fellow Blockheads?
Yes we try to keep in touch as much as possible, We have made so many friends from around the country: Luke and Ebony from WA, Josh and Charlotte, & Kyal and Kara from NSW, Josh and Jenna from Victoria. Anastasia and Tim, Carly and Leighton from Adelaide and of course Michael and Carlene from our hometown, The Gold Coast.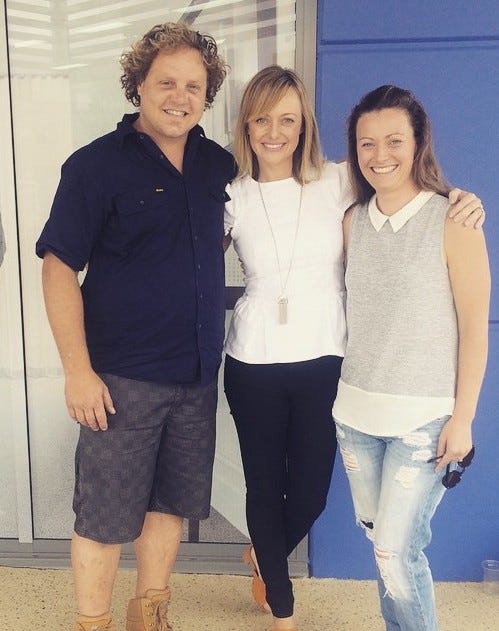 Presumably you watched The Blocktagon and The Block 2016… Did they bring back memories of your own Block experience?
HAHAHA yes! It's always funny to see the first week on The Block - everyone is keen to make friends and excited to get going as well as looking bright and bubbly…then, as the weeks pass, you see everyone get more and more tired and the fireworks start! Jess and I make bets on which couples will crack and during what week.
Did it make you want to re-live it over again….or were you grateful to be watching from the couch this time?!
Ayden: I would re-live it in a heartbeat - it was the best experience of my life! Jess really missed the kids as it was the longest time she had spent away from them, but secretly I think she misses The Block.
Whose style did you like from each series?
We really liked Chris and Kim's from The Block 2016 and Shay and Dean's from the Blocktagon.
Do you have a stand-out piece of furniture or artwork that you really coveted from the recent series?
We really loved the Timber feature wall lines in Karlie and Will's master bedroom, and any Hydrowood table, I think they are amazing.
Lastly, if you were stuck on a desert island with one other Block couple from history and one Judge, who would you want it to be and why?
Josh and Charlotte because they are both extremely good-looking, which means someone is guaranteed to save them. And Chicken Palmer AKA Darren because we always have a lot of fun when we see him.
****