We caught up with talented photographer and maker, Natascha van Niekerk, to find out all about how she makes her stunning images. Read on to find out more.

Tell us a little about yourself...
I am a Fine Art Photographer and Maker. I live in the beautiful village of Nature's Valley, South Africa, with my husband and our two dogs. We are surrounded by the most incredible forests, mountains, lakes and sea - it is from here that I dream up, and produce, all of my print sets.
How did you get started on your creative journey?
I completed my degree in Photography in 2004, after which I worked as a freelance photographer. I also taught photography for a number of years. I always wanted to pursue fine art photography, so we decided to take the plunge a few years ago and moved away from the city - I now spend my time outside exploring our beautiful earth, which is why you'll notice my work is deeply inspired by the area we live in.

How do you like to start your day?
Usually I start my day early walking our two dogs in a section of indigenous forest surrounding our property. After that I tend to do admin-related tasks first - so, emails, marketing and so forth - and I'll then spend the rest of the day with production and packing orders.

How did you begin selling your images online?
Even when I was still studying for my degree in Photography, I wanted to sell my images as wall art. But it's quite a tough industry to break into, so I freelanced as a commercial photographer for a few years while building my portfolio before finally taking the plunge to sell my work full-time about three years ago.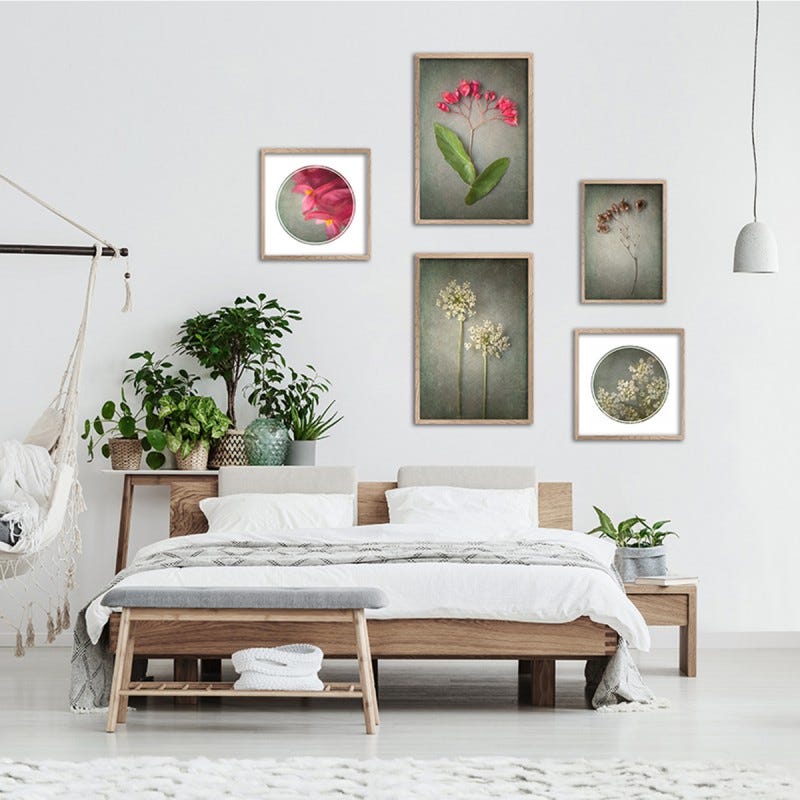 Have you always done this type of work?
It is quite interesting to me when I look back at the kind of work I produced as my personal projects while at university, and how similar it is in subject matter and style of what I am doing now! So in a manner, yes! But I have also done a lot of other things in between…

Where do you get your inspiration for your art from?
I am completely inspired by nature and always find endless possibilities in the simplicity and intricacies of plants, trees, flowers and the natural landscape.

What is your favourite room in your home, and why?
At the moment my favourite room in our home is the open plan kitchen / lounge area that leads onto our deck. I love it because it has high ceilings and large doors that let in plenty of light. It also overlooks our forest garden.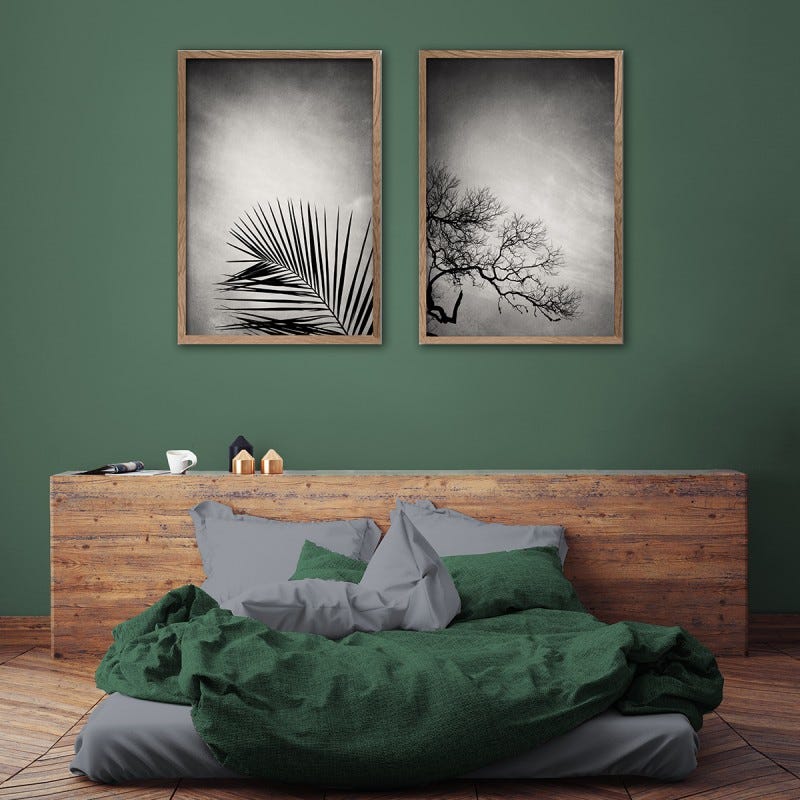 That sounds lovely! What is your favourite furniture item in your home?
Definitely the beautiful prints I have bought from some very talented local artists! I love supporting other makers, and although our home has a good selection of my own prints too, it brings me much joy to have these stunning pieces in my home.

Do you have any favourites from your own collection?
My favourite print series from my collection currently are the 'Everlasting' print series, the 'Foraged' print series and also the 'Mansion of the Sky' series.

We think you'll agree, her pieces are simply DIVINE! Shop the series HERE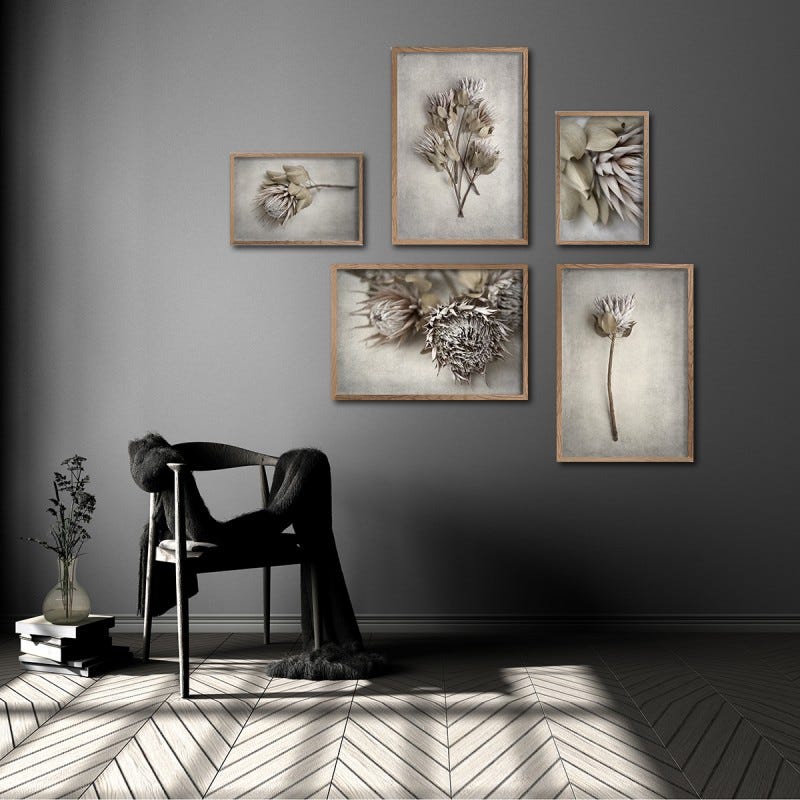 Did you like this blog? Subscribe to our newsletter to be the first to receive news from The Block! Subscribe now to receive $20 off your next order.