It's no secret that creating decorative art perfect for the home is no easy task. It takes an incredible intuition for colour, tone, balance and composition that comes naturally for only a select few.

Ali McNabney-Stevens just happens to be one of those few. Her work is colourful without being garish and intelligent without being snobbish.
With vivid tones spread generously over the canvas, there is a certain freedom to her work. One can't help but feel at ease in their presence, as they exude energy and motion into the room.

Mcnabney-Stevens's approach is incredibly uninhibited. As she puts it; 'Abstract fields of colour leap onto the canvas without me even having to think too hard about what it is I am doing'. This method results in incredibly bold and vivid gestures that give her works their own distinctive signature.
Ali's artwork was also used by Trixie & Johnno during The Block Sky High.
A range of Ali's prints are available here on The Block Shop starting from $150 and are sure to give that vivid and unapologetic touch to any room, home or workplace. Just see for yourself…
For more from Dani, check out The Home Journal.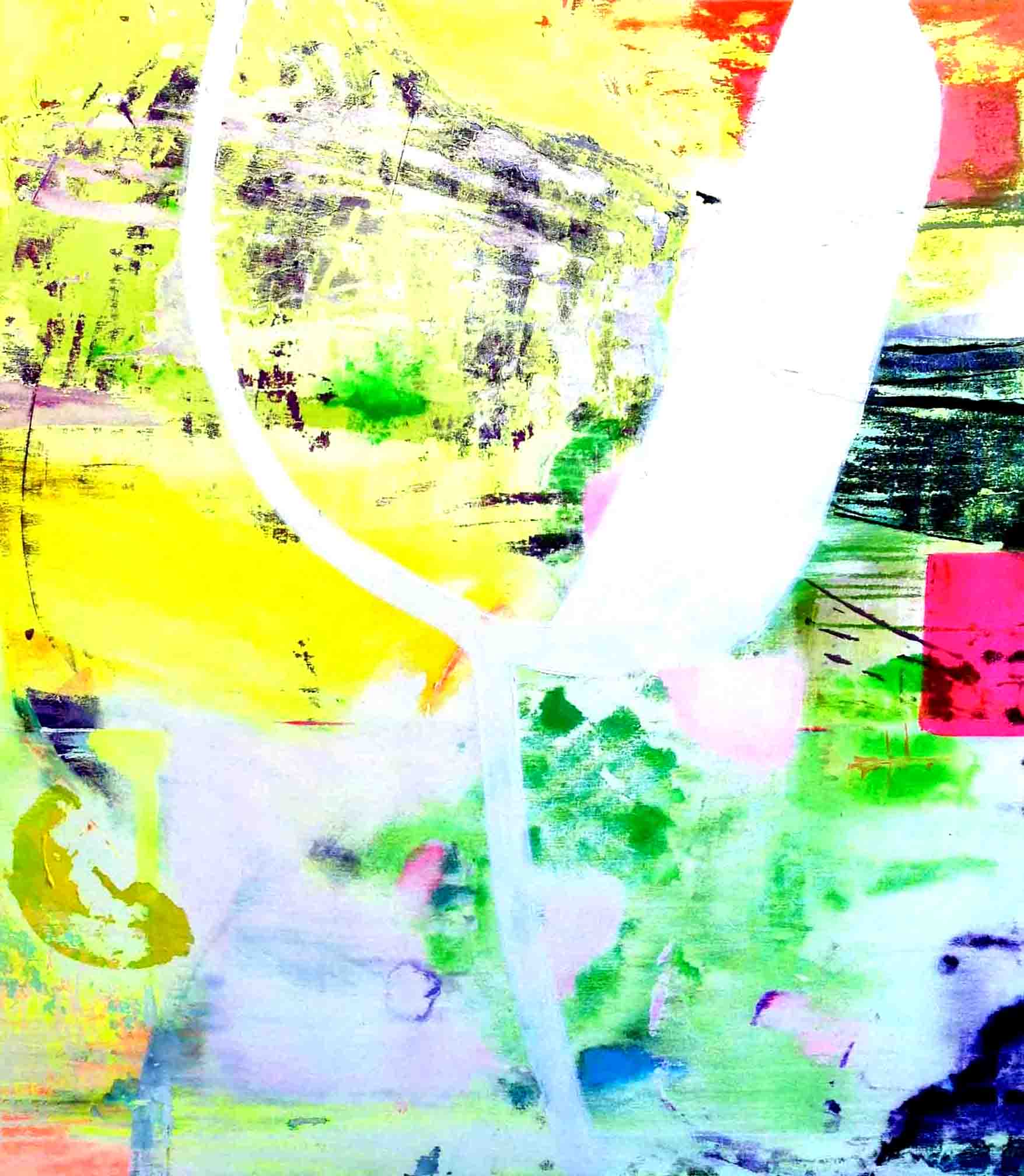 Aerial View and Pink Gate No 4.