Will you be baking some Anzac cookies on Anzac day?
All the girls at The Block Shop agree this is our favourite tried and tested Donna Hay take on the Anzac Biscuit. This is a far cry from the original hardtack biscuit that was used for centuries as a staple by soilders and sailors from which the sweet ANZAC biscuit evolved but we all agree it is a very yummy treat!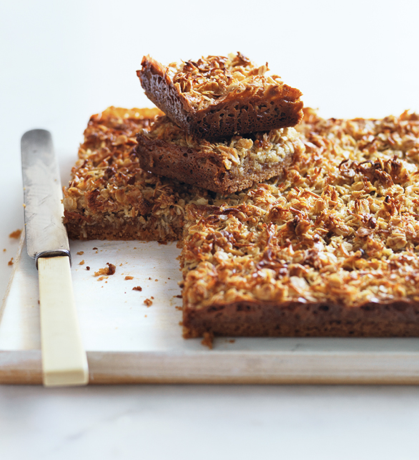 Photo with thanks to Donna Hay.
INGREDIENTS
1 CUP (150G) SELF-RAISING FLOUR, SIFTED
½ CUP (40G) DESICCATED COCONUT
½ CUP (90G) BROWN SUGAR
220G UNSALTED BUTTER, MELTED
1 CUP (75G) SHREDDED COCONUT
1 CUP (90G) ROLLED OATS
⅓ CUP (115G) GOLDEN SYRUP
1 X 380G CAN STORE-BOUGHT CARAMEL FILLING OR DULCE DE LECHE, SOFTENED
METHOD
Preheat oven to 180ºC. Place the flour, desiccated coconut, sugar and 140g butter in a bowl and stir until the mixture resembles coarse breadcrumbs. Using the back of a spoon, press the mixture into the base of a 20cm x 30cm tin lined with non-stick baking paper and bake for 20–25 minutes or until golden. Allow to cool for 10 minutes.
Place the shredded coconut, oats, golden syrup, and remaining butter in a bowl and mix to combine. Spread the caramel over the cooled base and spoon over the oat topping. Bake for a further 20–25 minutes or until golden. Allow to cool completely before cutting into squares to serve. Makes 20.

Enjoy!
Lets all agree baking in the kitchen is so much more enjoyable when you have a shiny new gadget or groovy new kitchen accessory. Treat yourself or a loved one with something from the great range of kitchen items we have in stock at The Block Shop that can be shipped straight to your door...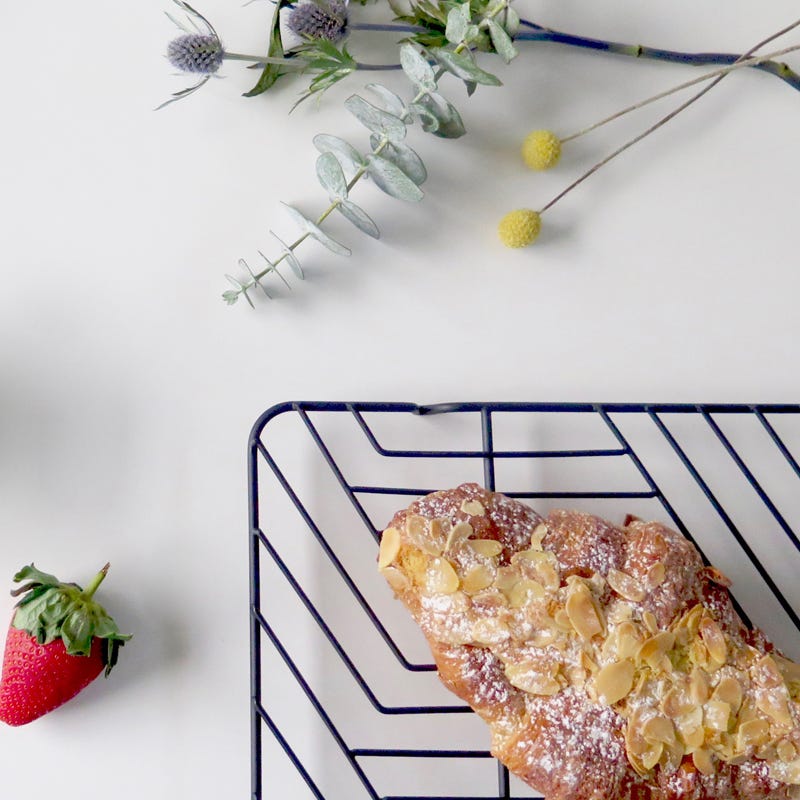 Cool Luxe cooling rack. Forget the icing on top, it's all about what's underneath. A deliciously cool cake rack to prevent condensation and mushiness because, let's face it, nobody wants that!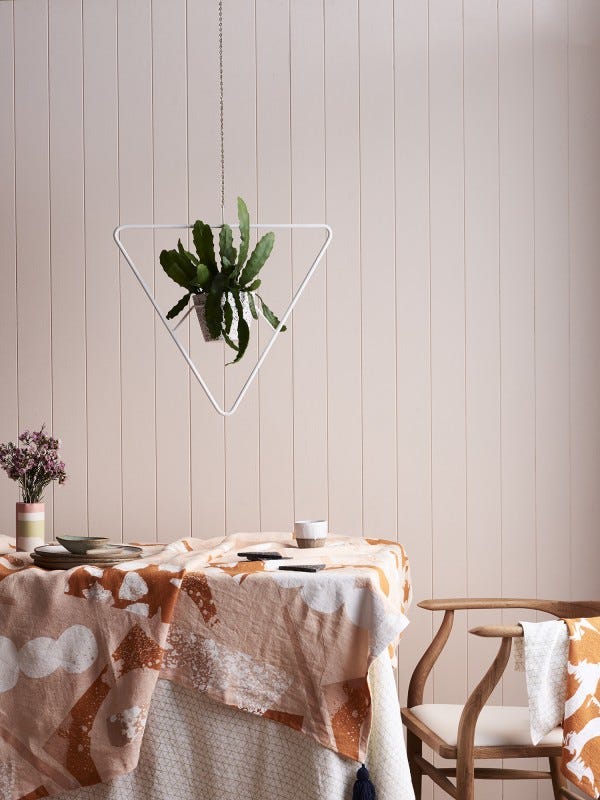 This gorgeous Rocky Road Throw has been created as a limited edition item in collaboration with Byron Bay based textile designer Anna Sassi. Perfect for that Morning Tea table setting.

A pistachio KitchenAid mixer is the kind of appliance that will serve as a very modern centrepiece to a very modern kitchen.

Chicago Metallic Specialty Slice Solutions Brownie Pie Pan. 3 piece set makes 18 perfectly sliced browniesSimply pour batter into pan, insert the divider, bake and serve....YES PLEASE!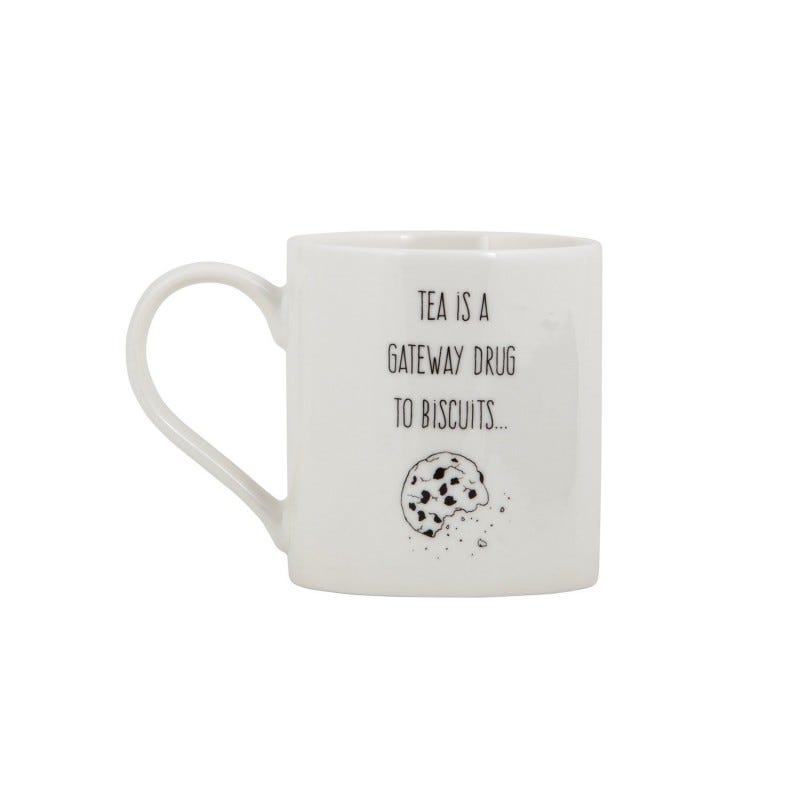 Guilty! The perfect mug for when you devour the tray of fresh Anzac's 'Tea is A Gateway Drug To Biscuits'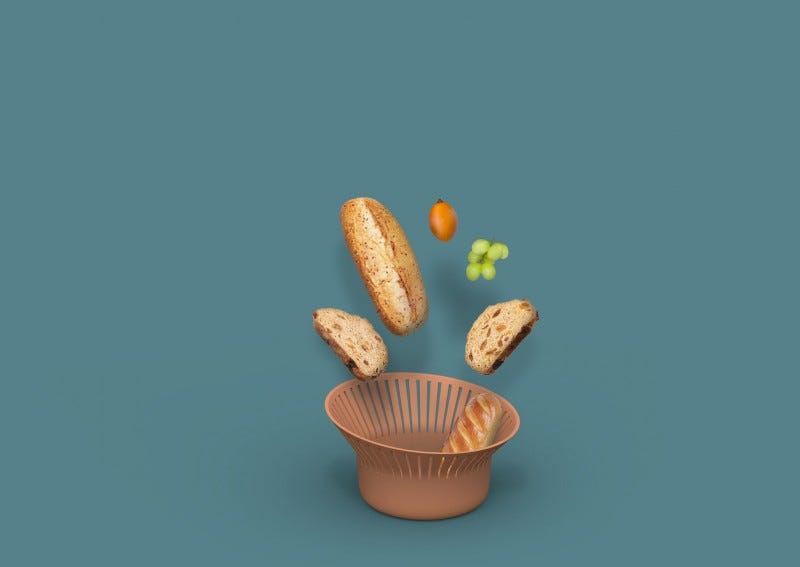 This handy bread basket is designed not only to keep your baking fresh but also to be a strainer in the kitchen. The basket is higher at one side, allowing baked goods of different shapes and sizes to be stored. The slotted and sloped rims help drain water easily when using as a strainer.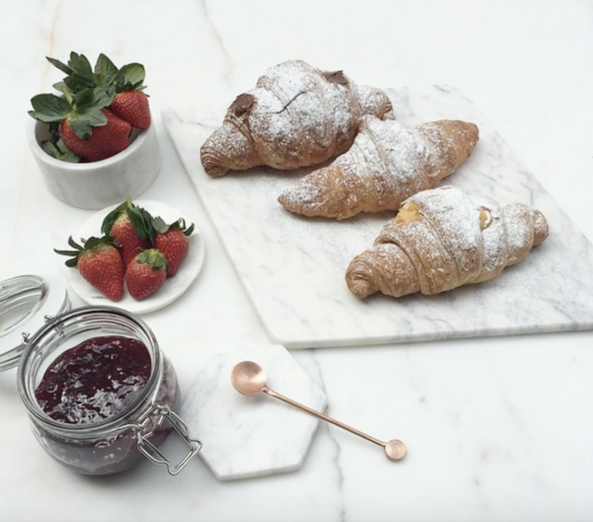 This Marble Basic Rhombus Trivet is the perfect basic, with a design point of view. Its off centre, diamond shape is intriguing and can be played with to form different shapes and moulded to suit your style.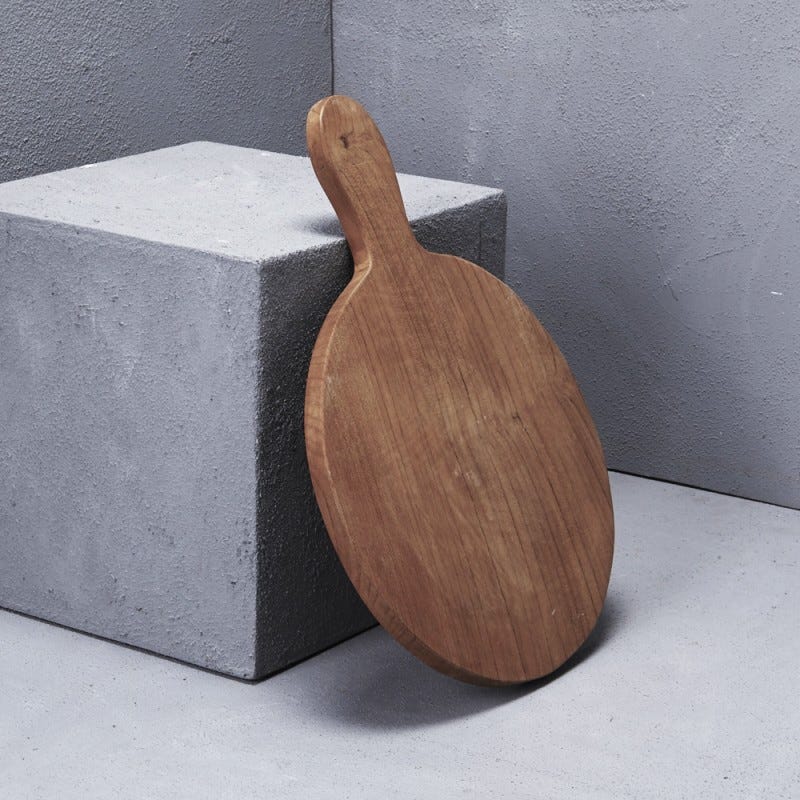 Hand Carved Teak Circular Chopping Board. This wooden chopping board is handmade using traditional techniques & recycled wood, making it not only a beautiful classic piece, but also an eco friendly option.