And good news - the products sold through The Block Shop are all ethically sourced.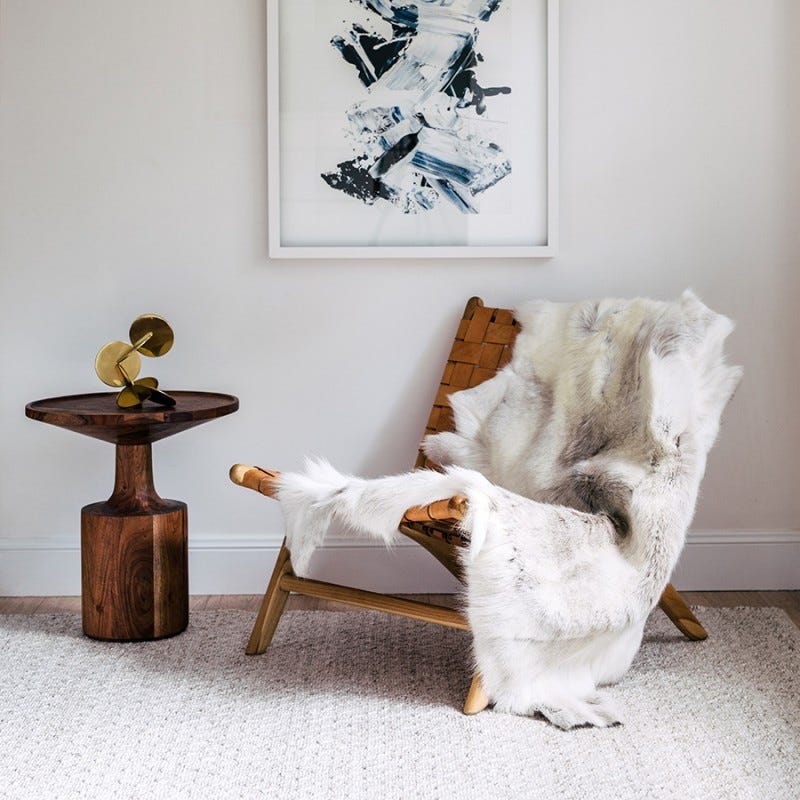 For a while there, animal skin rugs were something you'd only find in fusty old hunting lodges. But in recent times, sheepskins, cowhides, deer hides and all sorts of faux skin alternatives have been making an appearance in interiors worldwide.
It's tough to talk about this trend and NOT dwell on the fact these are the skinned hides of actual animals, who, once upon a time, were wandering through fields and woodland, having a pretty good life.
It can all seem a bit grizzly - especially if you're a vegan, or vegetarian.
But, if it makes you feel any better, the products sold through The Block Shop are all ethically sourced.
For example, the Icelandic Sheepskin rug sold through the Simple Style Company has been ethically sourced from high-quality hide wholesalers.
"All Hides of Excellence Icelandic sheepskins are ethically sourced by-products of the food industry," they explain.
Ditto, the Curly-Haired Tibetan sheepskin cushions, available through Norsu.
"This Tibetan sheepskin cushion is ethically sourced from only premium quality suppliers who conform to strict European Union directives on environmental guidelines throughout the tanning process to ensure products are safe for adults, children and the environment," they explain.
Used draped over chairs, to add texture to a room, or to add interest to a sparse Scandinavian interior, these hides look magnificent in all kinds of spaces.
And, if after all that, you STILL can't get your head around it all, there are plenty of gorgeous fake versions on offer.
And honestly - it's hard, sometimes, to tell the difference.
Did you like this blog? Subscribe to our newsletter to be the first to receive news from The Block! Subscribe now to receive $20 off your next order.