Andy and Ben have surprised everyone this year. The self-described "reno rookies" presented the series' first 30-out-of-30 room last week, and we thought we'd find out the secret to their Block success.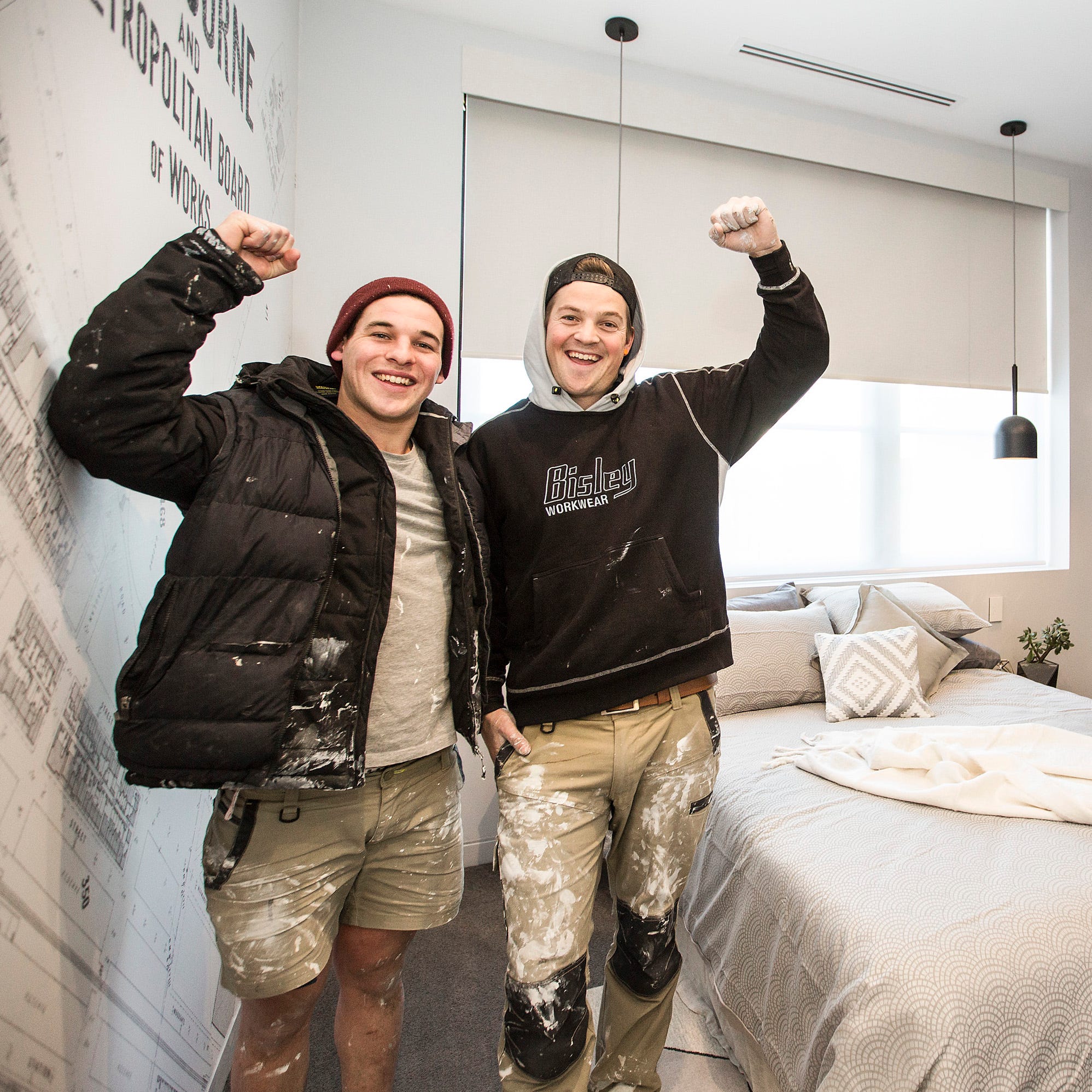 "Working together on The Block has been really enjoyable," Andy tells The Block Shop. "We've got a nice balance, where Benny will stay on the site and help out with the build, and I'll hit the shops and try do my best to style the rooms."
The judges have had a lot to say about their styling in the competition (some of it, not always flattering). But they've taken it in their stride.
"We're so proud of the bedroom and ensuite, because we've come such a long way since the first week. That Scandonavian room … We took the judges' feedback on board and really stepped it up."
And their secret to surviving the stress of renovating?
"We find a lot of humour in what we do," Ben says. "The Block is really stressful, and finding time to have a laugh is really important, and it's working for us."
"I think having fun with the other contestants is going to be the thing we're going to look back on," Andy adds.
If the boys have inspired you with their styling choices this season, check out their Block Shop profile.