Tim and Anastasia have done it! After a rough first three weeks on The Block: Triple Threat, the married duo have won their first Room Reveal with a bedroom that had the judges saying, "Wow!"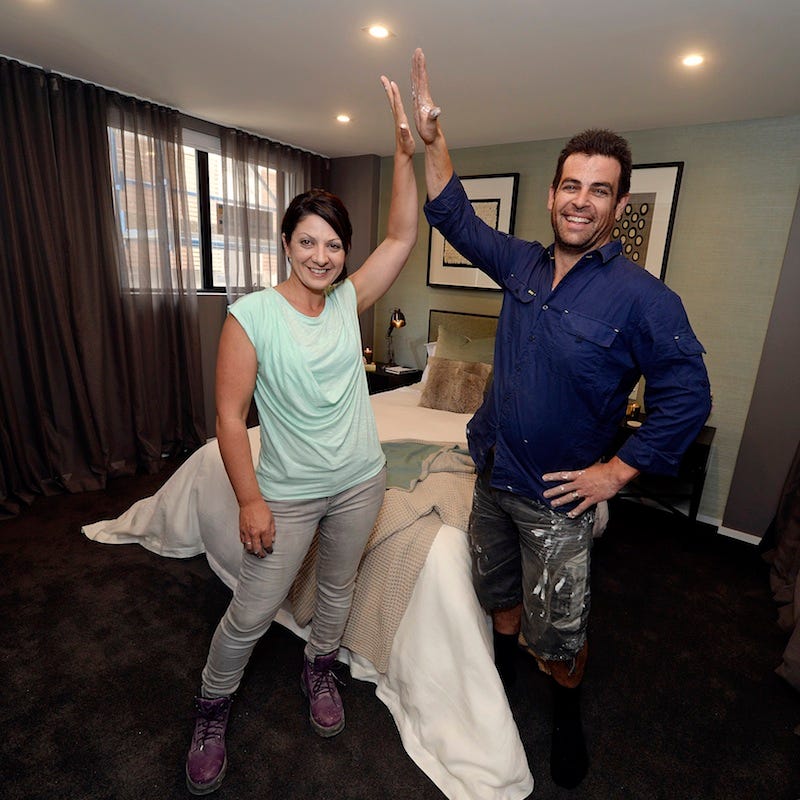 "It's completely amazing to get our first win," Anastasia tells us. "It's been a hard road."
They've certainly come a long way since Week One's fluffy cat – to quote the judges, their second bedroom is sexy, moody, luxurious and well-styled. The pair from South Australia owe a lot to mentor Darren Palmer, who helped reconfigure their first room and set them on the "right" path.
"It's been wonderful to show Darren all the effort he put into me has been worth it," Anastasia says.
Confident, energised and now, cashed-up, Tim and Anastasia are ready to make their mark on the competition.
"It wasn't the room we were initially going to produce because of the Bedhead Challenge," Anastasia confides, "but honestly, we're really, really happy with the way that it's turned out."
And so they should be! Shaynna Blaze says they've delivered to a "phenomenal standard".
Asked to point out her favourite features, Anastasia singles out the beautiful bed and the artwork hanging above it by the Designer Boys.
"I was very mindful, especially after the mentoring session with Darren, where we spoke a lot about texture," Anastasia explains.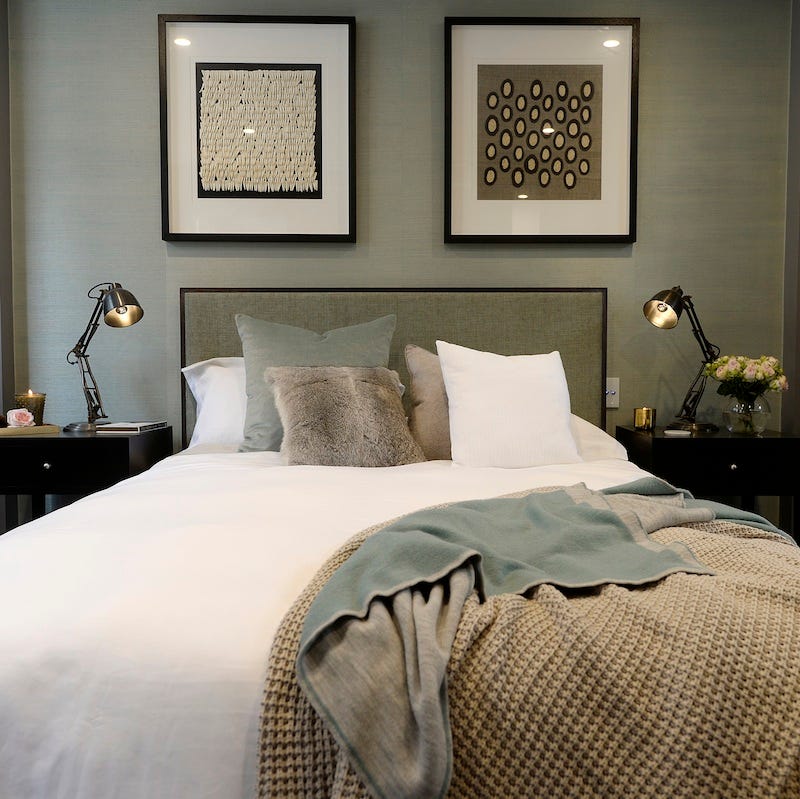 "The artwork really seemed to pop off that Grasscloth wallpaper. It complimented the room, but it also gave it a new dimension and texture."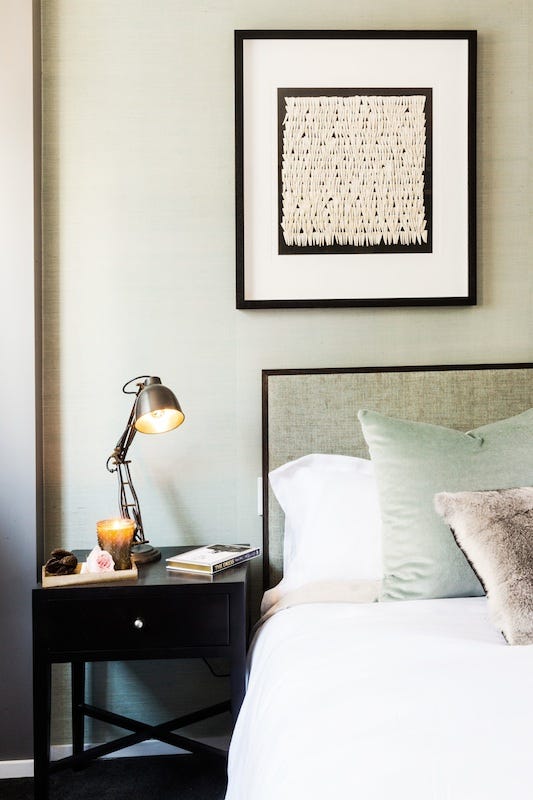 They bet big on their styling this week. Without a Room Reveal or Challenge win, they spent $400 on a cushion. But as Shaynna says, if you're going to spend that much on a cushion, it's gonna be in South Yarra.
Like it, but does the price tag scare you? Get the look from The Block Shop now.
With the competition in its third week, the Blockheads have definitely lifted their game.
"We all did some amazing work this week," Anastasia says.
Runners-up Dea and Daz caused a stir with their leopard-print bedhead, but there's no doubting how beautifully executed their bold bedroom is.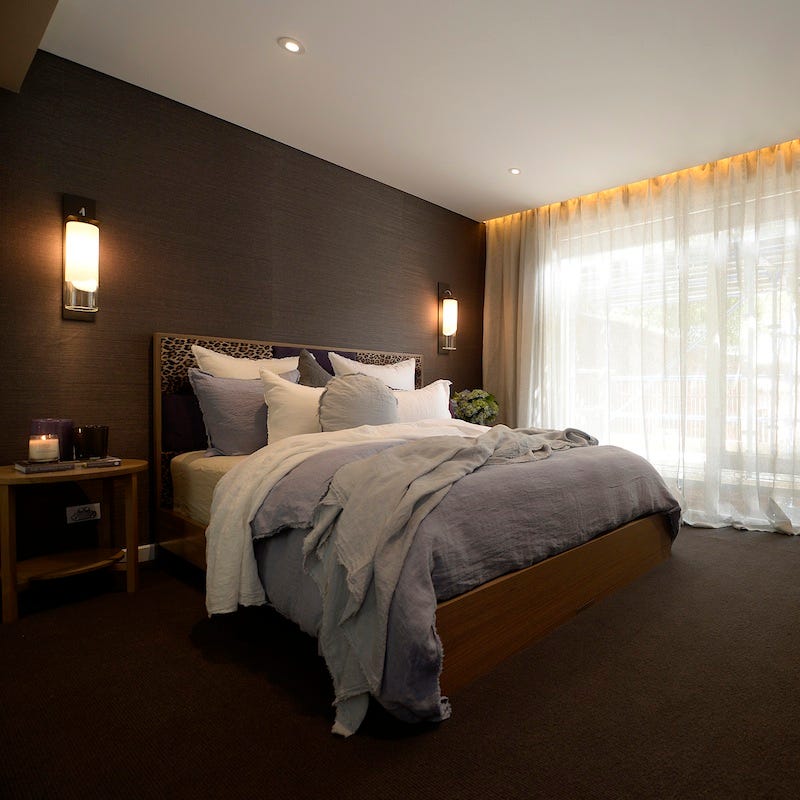 "Dea's always going to produce a beautiful, elegant room," Anastasia says. "That's her styling and you're never going to doubt Dea in terms of styling."
Have you read last week's exclusive The Block Shop interview with Dea? Check it out.
Crisp, tropical and "better than their first bedroom", Josho and Charlotte's room impressed the judges.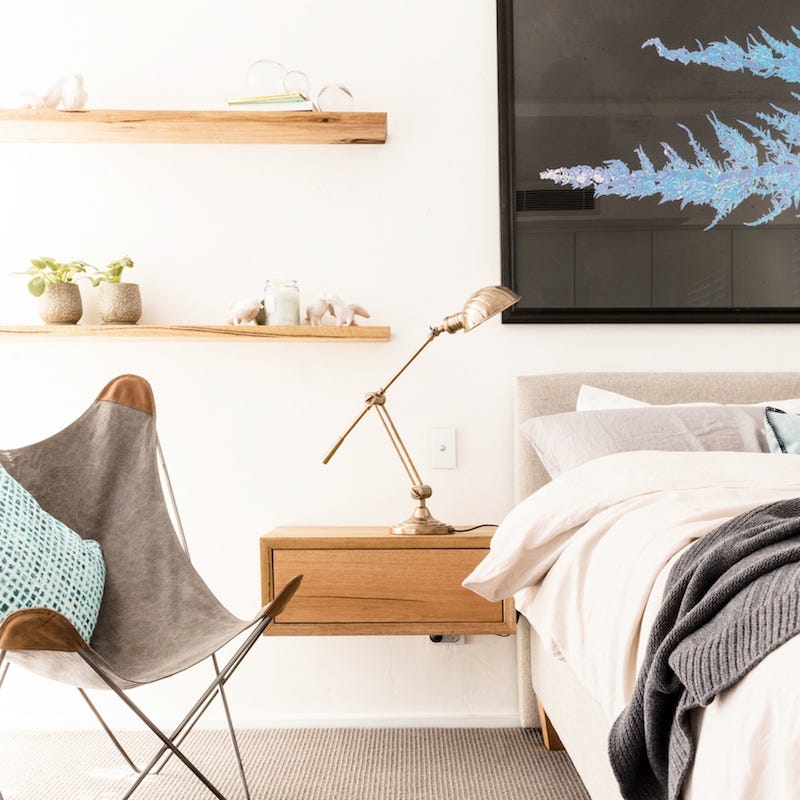 As did Jess and Ayden's – the pair carried their style through from the first week in a well-finished guest room.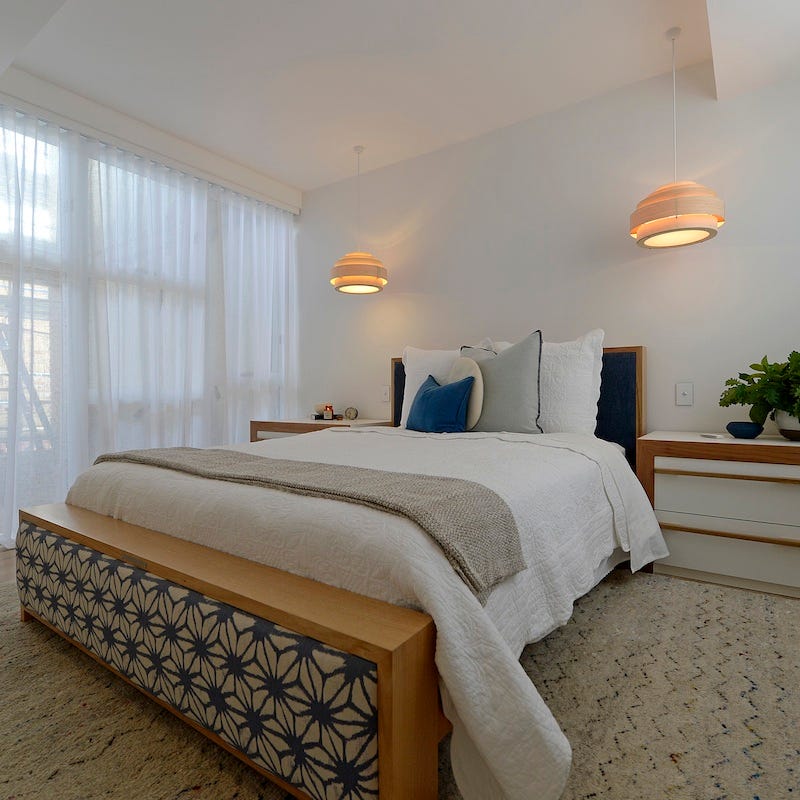 "Jess and Ayden and Josho and Charlotte are that younger demographic, their ideas are fresh and new. Especially Jess, she has a very beautiful, airy style," Anastasia tells us.
Tim and Anastasia have really turned their fortunes around, and quickly. We can't wait to see what else they come up with on The Block: Triple Threat!
Is your bedroom calling out for a makeover? You can now shop by room type here at The Block Shop.
To go shopping with Tim and Anastasia, click here.