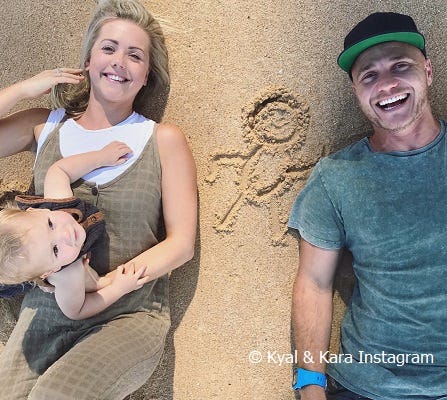 Kyal and Kara have just announced they're about to receive the very best gift - a new addition to their family in 2018. We check in with Kara to find out what's ahead for the festive season.
What have you guys got planned for Christmas this year?
We'll be at home this year – we'll get up and have some time at the beach early, then we'll take the boards down and have a swim or a paddle with Ziya. We'll have a big Christmas lunch with the family and then enjoy the arvo, poolside.
Sounds yum! What will you be eating?
A big Christmas ham and plenty of seafood. Also, some colourful salads and a few desert options – there's always a pavlova. I love styling with native foliage (usually that I've picked myself), some linen and brass cutlery.
Do you have any family Christmas traditions?
I guess our tradition has always been to spend the morning at the beach and the arvo eating, opening presents and laying around/snoozing at home with the family.
That sounds RIGHT up our alley.
What's on your Christmas wish list this year?
My wishlist is very minimal this year! I'm just excited to have some time off with Kyal and Ziya….
Are you one of those people who like to 'deck the halls' and go all-out with Christmas decorations?
I LOVE decorating at Christmas time, but I'd say I'm quite minimalistic compared to most Christmas enthusiasts. We always pick out a real Christmas tree each year and I LOVE the smell of the tree throughout the house.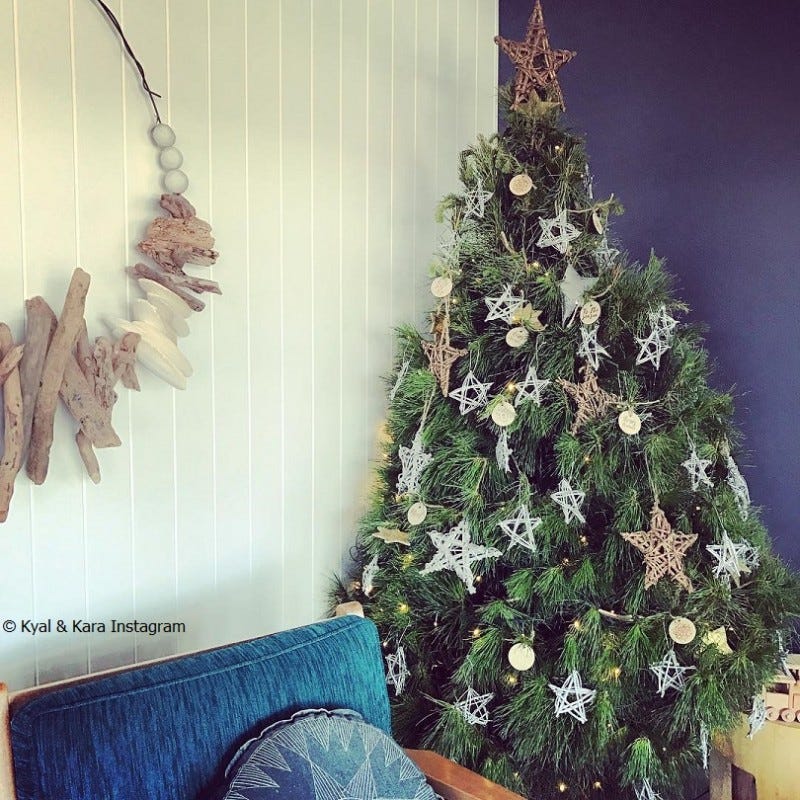 What are your hopes for 2018? Do you have any New Year's resolutions?
We're welcoming a new baby in May, which will be exciting. We are having another surprise, so we won't be finding out the gender. We'll also start looking for another renovation project, because we are slightly obsessed!
Have you got any favourite suppliers, or go-to retailers you're loving right now?
Well, The Block Shop, of course. But I also love Pony Rider cushions and linen. My 'go to' retailers really depend on my budget for each project. Australian-made furniture designers such as Mark Tuckey, Jardan and Zuster all have amazing ranges, and I'm obsessed with Australian ceramics, so I love heading to local markets also.
What Christmas holiday projects are on the boil?
We'll be starting work on a very important project – building Ziya a cubby house! Kyal has some elaborate plans for this, so I may have to reign him in a little...
Sounds like next year is going to be pretty exciting...
Our priority will be family for the first half of the year, but we'll see what renovation opportunities present along the way. We're always looking for the next project.
Did you like this blog? Subscribe to our newsletter to be the first to receive news from The Block! Subscribe now to receive $20 off your next order.