Plenty of time staring at your blank walls as you isolate from the current Coronavirus threat?



Art Lovers Australia shares its top 7 tips with Insider Style on how to select the right artwork:


1. Consider the tone or feeling you'd like to create
Fun and playful, calm and meditative, moody and sensual?
The tone might be created by the colour or theme of the work.
Also consider who will use the space and is the art appropriate, for example, nudes are better suited to intimate spaces like the bedroom NOT the formal dining!



'Kiss from a rose' by Marguerite Bonwick as seen in The Block home of Matt and El'ise is a perfect moody piece.

2. 'HERO' or complementary piece?
If you want the art to be the HERO then it's easy… make it big and use the colour palette from the art to influence your styling choices. When using the artwork as a complementary piece, take into consideration the dominant colours in the room… the bedhead, lounge, wall, curtains and make sure the art connects to some of those elements, without being too 'matchy-matchy'.
There should be a visual 'conversation' between the objects in the room. The conversation link might be colour, texture, shape, even theme.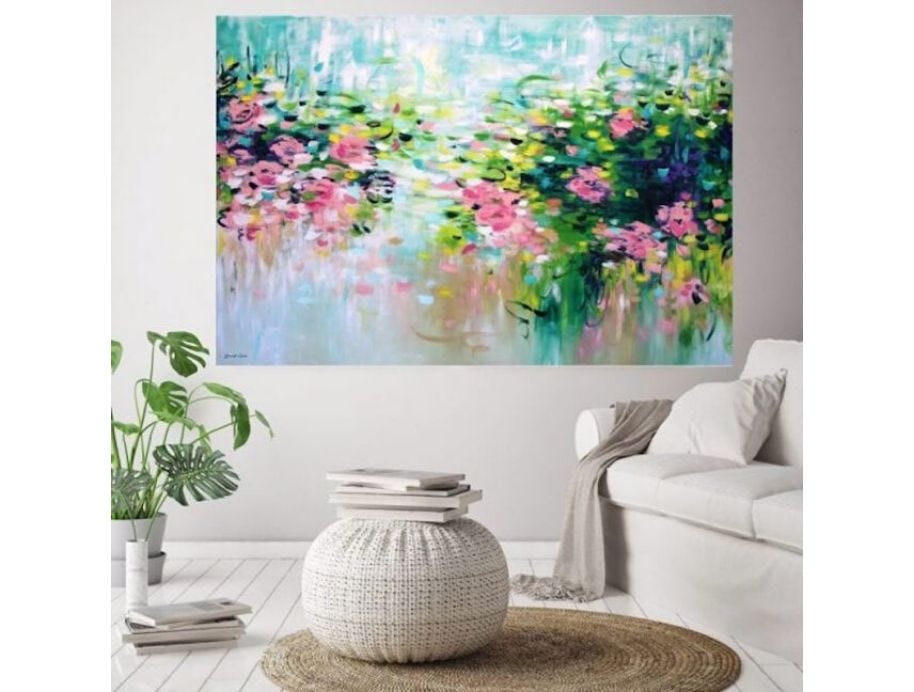 'Beautiful' by Belinda Nadwie makes a stunning hero piece to any room.


3. Use ART to direct the eye (and move the body)
Beautiful artwork can draw you into a space, up a staircase or down a hallway. Consider where you want to direct your visitors and place a striking artwork there.

Take a tour of the stunning art used in The Oslo 2019 Block hallways.


4. Size – The artwork should be proportionate to the room
If you have large walls and furnishings then you really need large artworks too, if the artwork is for intimate reading corner than a small piece would be more appropriate.


5. Know your budget
Falling in love with an artwork beyond your budget is heartbreaking, save yourself the pain and search for art in your price range. There are incredible emerging artists that are very affordable.

Shop artworks by your specific price point HERE


6. Stay open
You might be surprised with what catches your eye it might be a painting or a drawing or even a photograph. Be open to what sparks your interest and joy.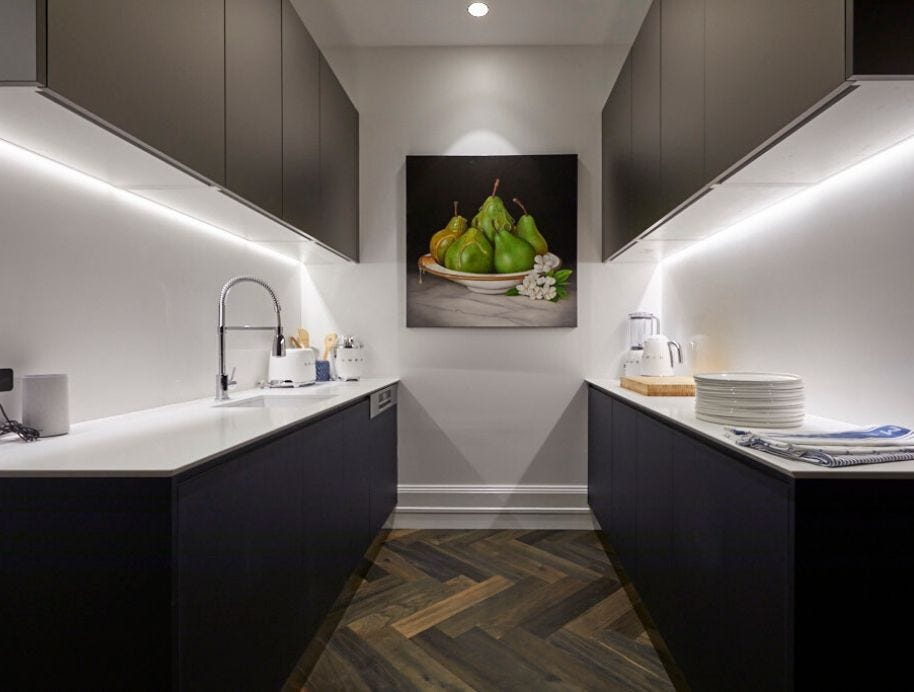 Mitch and Mark's 2019 Block kitchen featuring the 'Luscious Pears' by Natasha Junmanee.

7. Follow your heart
If you buy what you love, you'll be living in a space you enjoy.
Remember your art can easily be moved to another space, it will look and feel different in different rooms and lighting.


Let us help find your dream artwork HERE


Did you like this blog? Subscribe to our newsletter to be the first to receive news from The Block! Subscribe now to receive $20 off your next order